Like taxes, insurance is confusing for many people, especially for travel nurses. Whether you are new to travel nursing, just getting off your parent's insurance for the first time, or are still just confused with the process, we are here to help you understand health insurance for travel nurses.
Do Travel Nurses Get Health Insurance?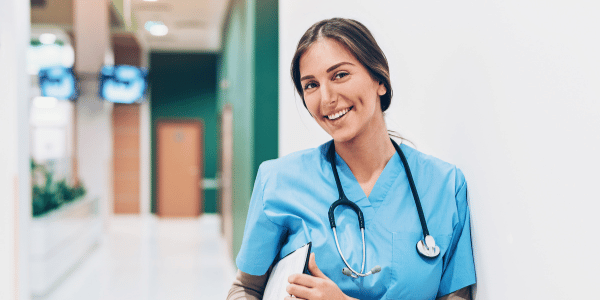 Of course they do! Nurses take care of patients for a living, but what happens when the nurse is the one who needs care? Unlike staff nurses who have insurance through their hospital, travel nurses have to go a different route. Since travel nurses hop between facilities on short-term contracts, they are not eligible for the hospital's insurance. Instead, health insurance for travel nurses comes in the form of private insurance or insurance from their agency.
Private Insurance for Travel Nurses
An individual purchases private insurance from a private insurance company. For travel nurses, this is normally COBRA. Keep in mind private insurance is expensive when compared to agency insurance options. However, private insurance can be a good option for travel nurses whom:
Jump between agencies often
Take large breaks in between contracts
Their family depends on their insurance
They have medical needs that are not covered by agency insurance
If you are working with PRN Healthcare and decide to take a gap in between contracts, you automatically qualify for COBRA insurance. Our benefits team will send you all the paperwork you need to get on COBRA when you end your contract.
Agency Insurance for Travel Nurses
Agency health insurance for travel nurses is exactly what it sounds like, it is the insurance agencies offer their employees. The benefits of getting insurance through your agency are:
This insurance is often more affordable than private insurance
More mental health services are covered
You don't have to shop around for insurance plans
The agency helps with the details of the plan
Staying onboard with an agency is an easy way to keep your insurance without having to open enroll elsewhere or apply for private insurance.
What You Should Look For in Agency Health Insurance Plans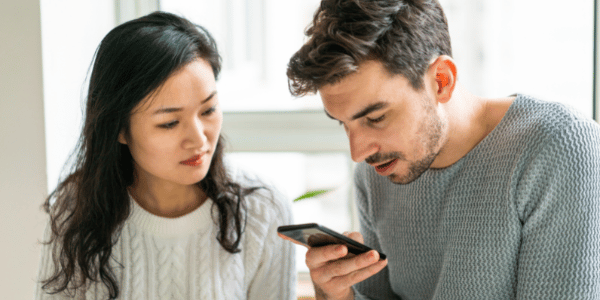 When you are choosing an agency there are many things you may be looking for like job opportunities, housing options, stipends and so much more! One thing you should not overlook when searching for an agency is the benefits and health insurance for travel nurses that are offered. No one likes surprises when it comes to lack of coverage and benefits.
Unfortunately, some agencies have the bare minimum coverage to cover themselves legally. These plans can be expensive and lack coverage in areas you may need like mental health or specialized care. You will also want to see when you are eligible for insurance at an agency, some agencies' insurance doesn't begin until you are already a month into your assignment. This can leave you having to pay for private insurance or without insurance entirely. Always do your due diligence and ask these questions before signing on the dotted line for a contract.
Health Insurance for Travel Nurses at PRN Healthcare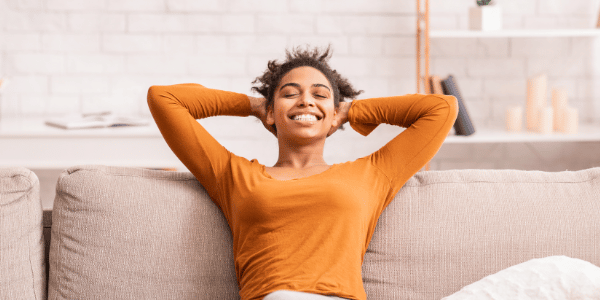 At PRN Healthcare, we have developed our company benefits program with you and your family in mind. You are eligible for benefits on your first day of employment! Your dependents are also eligible on the day you are eligible for your benefits. A dependent is classified as:
Your lawful spouse
Any child or stepchild of yours who is less than 26 years old
Child or children 26 years old or older, unmarried, primarily supported by you, and incapable of self-sustaining employment by reason of mental or physical handicap
What's Included in PRN's Health Insurance Plan
We worked hard to create a benefits program that take care of our travelers and serve their needs and wants. Below is a list of the health insurance and benefits offered for the travel nurses at PRN Healthcare.
Health Insurance
Health insurance for travel nurses is available with us through United Healthcare. We offer multiple plan options to fit your healthcare needs. United Healthcare offers 24/7 care by video with virtual visits and additional health and wellness benefits.
Dental Insurance
Make sure your pearly whites are taken care of with dental insurance offered through United Healthcare. This covers preventive and basic dental care, and minor and major orthodontic services.
Vision Insurance
Our vision insurance, offered by United Healthcare, provides comprehensive vision coverage, significant cost savings, a broad and diverse provider network (including both retail and private practice locations), and freedom of choice on eyewear.
Life Insurance
Life insurance policies are available through Mutual of Omaha. Eligible employees receive a $25,000 basic life insurance plan at no cost to them, for the period of time they are employed with us. They will also have the opportunity for voluntary life insurance when eligible, along with spouse and dependent coverage.
Employee Assistance Program (EAP)
Nursing is a highly emotional and physically taxing career. You should not have to go through hard times alone. Because of this, our Employee Assistance Program (EAP) was created with you in mind. You and anyone living in your residence, or in your direct family, are eligible for free short-term counseling sessions. These sessions can be done in your local community or virtually. The program also offers around-the-clock support from licensed mental health counselors. Another great feature is having access to personalized coaching for mindfulness, meditation, and sleep fitness.
The EAP program also offers access to free legal and financial advice, and health and wellness tips. Our EAP program comes with an app so you can access any of these tools at any time right from your phone.
Health Savings Account (HSA) and Flexible Spending Account (FSA)
All our employees are eligible for a Health Savings Account and Flexible Spending Account. The HSA and FSA allow you to contribute funds on a pre-tax basis, which you may use to pay for eligible medical, prescription, dental, or vision expenses. Some examples of things you can use your HSA for include deductibles, copayments, coinsurance, feminine hygiene products, dental fillings, dental crowns, orthodontic care, lasik vision correction, contacts, and glasses.
Pet Insurance
Our pets are a big part of our families. Similar to health insurance for you and your family, pet insurance is medical coverage for dogs and cats. This covers the costs of unexpected visits to the vet for your furry friend.
Changing Coverage Due to a Life Event
You can change your coverage mid-contract due to a qualified life event. It is your responsibility to let HR know within 30 days of the life event so you qualify for the change. Below are some examples that may constitute changing your insurance.
Marriage
Birth, adoption, placement for adoption
Divorce, legal separation, or annulment
Change in employment status (yourself or spouse)
Gain/Loss of other coverage
Death of a spouse or child
Gain/Loss of Medicare/Medicaid or State Children's Health Insurance Program (CHIP)
Childcare judgment/order
Child no longer satisfies eligibility requirements
If you have questions, reach out to your HR team!
Important Medical Terminology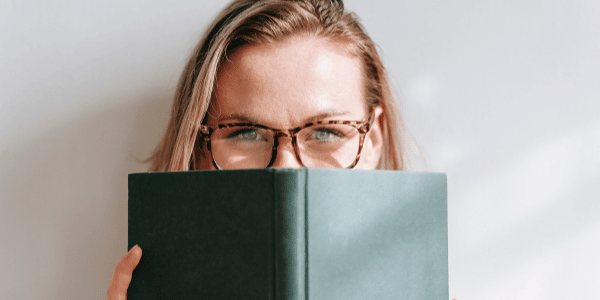 To help you better understand medical insurance lingo, we put together a glossary of important terms you will come across when looking at and discussing health insurance for travel nurses.
Deductible
Amount of money you must pay for covered health care services before your health insurance begins to pay your claims. The important thing to note is that deductibles do not necessarily apply to all medical services and your medical premiums do not apply to your deductible. There are two main types of family deductibles, and they are as follows:
Embedded Family Deductible – the plan begins to make payments as soon as one member of the family has reached their individual deductible
Aggregate Family Deductible – your family will be paying the deductible until the entire family deductible is collected
High Deductible Health Plan (HDHP)
This is what it sounds like; it's an insurance plan with a higher deductible. HDHPs normally have a lower monthly premium which is appealing to individuals who may not get sick often or do not have monthly prescriptions. With this plan, you will have to pay out of pocket for more health costs before insurance starts to pay its share.
Preferred Provider Organization (PPO)
When you see providers who are in your preferred network you pay less! Your PPO has already negotiated a price for certain services with these providers so there will not be any surprises when it comes time for the bill. Make sure to always double-check that the provider you are seeing is covered by your insurance so you do not have to pay extra out-of-pocket expenses.
Copay
A fixed dollar amount that you are responsible for paying for specific services. Depending on your plan, these either may apply before or after your deductible has been met.
Coinsurance
The percentage of covered health care services that you pay after you have paid your deductible.
Out-of-Pocket Maximum
Out-of-pocket maximum is the most you will pay during a year for covered services. This is prior to all health care expenses being covered at 100%. Remember that once you hit your deductible, your insurance will start paying 100% of your health costs.
Types of Care
Preventive – care you receive to prevent illness and/or diseases (annual physical, pap smear, colonoscopy, mammogram, or a Well-Baby checkup)
Diagnostic – care you receive for symptoms or health issues
Routine – care you receive for diagnosed conditions (diabetes, high blood pressure, etc.)
---
We get it! Insurance for travel nurses can be confusing. We hope this article helped shine some light on what to expect and look for in an insurance plan. This can be different for everyone. If you still have questions, we would be happy to answer them!

We have other helpful articles written for travel nurses! You can check them out below.
Travel Nurse Salary
How To Become A Travel Nurse
Travel Nurse Licensing
Travel Nurse Housing
Local Travel Nursing
A Guide to Travel Nurse Taxes
Types of Travel Nurses