Have you ever thought "What am I gong to do in the car for the next 8 hours?" As a travel nurse, it is a given that during the job you will have some transportation by car. It can get old sitting in the car an listening to the same music for a long period of time. Now is the time to start listening to travel nurse podcasts to help provide current information to stay updated with changes in the field. Travel nursing podcast can also as become a form of entertained during your long travels.
As most know, traveling nursing can be a tiring and challenging profession, but when you start listening to podcasts it can make time fly by quickly. Travel nursing podcast has a variety of different types of content to listen to become educated and informed, while having a cheerful and heartfelt tone. Also, podcast allow us to listen to them while we go on the bus, train, by foot, and any other form of transportation. Over the past few years, podcast have continued to increase in popularity when it comes to a form of entertainment and education. Always remember the podcasting world has something for everyone, including travel nurses! We created a list of the best travel nursing podcasts to listen to throughout your travels!
The Happy Traveler By Wanderly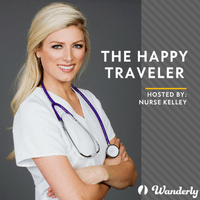 Nurse Kelley is the Chief Nursing Advocate for the travel nursing job board Wanderly and also hosts The Happy Traveler podcast. Every week a new episode is released with a new guest speaker from the healthcare industry. Nurse Kelley is not afraid to ask tough questions and explore emerging trends in the travel nursing industry!
Our CEO, Pete Hietpas, was featured on the episode "Pete Hietpas: Nurses PRN Giving Back in More Ways Than On‪e‬". Here he chats about how Nurses PRN is more than a travel nursing staffing agency, but a company that values giving back. Take a listen on your next road trip!
Shift Talk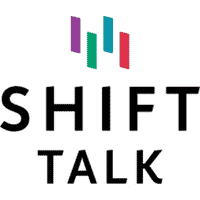 This five-star podcast is made by nurses for nurses! The main host, Nurse Nacole, is an eleven-year nurse practitioner whose passion is advocacy and community building. SHIFT Talk gives nurses a voice and platform to have honest and gritty conversations about the nursing field. Season one is out now and focuses on conversations surrounding the COVID-19 pandemic. In this season nurses discuss how they are healing, adjusting, and coping with nurse burnout. It's not unusual to want to cry and laugh in one episode!
Nursespeak by NurselifeRN Media Company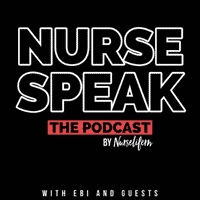 If you are an active Instagramer, you have probably heard of the popular nursing-inspired profile @Nurselifern. NurseSpeak is a podcast that has branched off from that social media page. If personal stories both ordinary and extraordinary fascinate you – then this is the podcast for you! NurseSpeak collects stories from nurses all around the globe and discusses them with guests. Episodes vary from stories about nursing superstitions to sexual harassment in the workplace. With a perfect 5-star rating on Apple Podcasts, this is a show you'll definitely want to check out!
Good Nurse Bad Nurse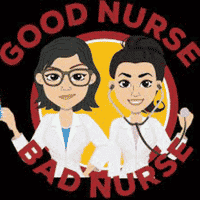 Tina Vinsant is the host of the Good Nurse Bad Nurse podcast, that covers interesting stories related to the healthcare field. In each episode, one story is told by a "good nurse" and is uplifting and inspirational. The other story, is told by the "bad nurse" and usually uncovers the darker and gruesome side to healthcare. The "bad nurse" story usually uncovers the unpleasant side to healthcare, such as mistakes, complications, and other risk factors during the job. This travel nurse podcast also features special guests and interviews with other people in the nursing field. If you are looking for a fun and light-hearted podcast, this is the perfect one for you to enjoy!
Your Next Shift: A Nursing Career Podcast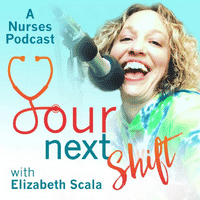 Learn to make each day better with this encouraging travel nurse podcast that is full of career advice for nurses. The host Elizabeth Scala discusses new ways to handle day-to-day problems and how to approach them while working in the healthcare field. This travel nurse podcast provides a combination of practical tactics and comprehensive truths. Each weekly episode prepares listeners with a fresh and clear mindset to go to work and do their best. This podcast will also feature interviews with industry experts who will help make the most of their careers. Take a listen if you are interested in learning new advice to help shape your career!
Cup of Nurses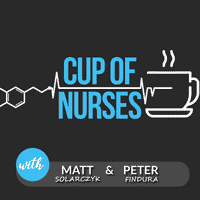 If you are on a mission to change the world, hosts Matt and Peter have a newsworthy podcast for you. This travel nurse podcast, Cup of Nurses, is the perfect source for all health news. A Cup of Nurses covers hot nursing topics happening around us. In this podcast, be prepared for conversations to get real and face topics head on with the hosts and other listeners. Now is the time to make your own decision based on topics that are discussed in the podcasts. Whether you are currently serving as a nurse, enrolled in nursing school, or are interested in pursing a career as a nurse this podcast offers all the news you need to stay informed about in the healthcare field.
Empowered Nurse Podcast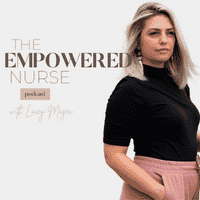 If you are new to the nursing field and are in need of some support and empowerment, check out this podcast. The host Lacey Magen, a board certified nurse and mentor, brings tons of advice and top tips to help others succeed in the healthcare field. She also provides a greater understanding of what a travel nurse is and how we can better adapt to the job. This travel nurse podcast also features conversations and interviews with other nurses and healthcare professionals to help you find your empowerment as a nurse! What are you waiting for, now is the time to remind yourself that your journey matters and should make you proud!
Gritty Nurse Podcasts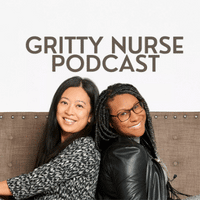 The hosts Amie and Sara are experienced nurses, who enjoy sharing stories and hearing how healthcare has impacted others lives. In this travel nurse podcast, Gritty Nurse, they examine hot topics related to healthcare and shy away from nothing. Episodes will discuss such topics as women's health, social justice, mental health, and women's rights. The hosts believe that you can't have integrity without grit. This is why they want to discuss the good, bad, and ugly. This travel nurse podcast also provides a platform for empowerment and shared experiences to help represent those voices that have been silenced. If you are looking for informative, gritty, humorous, and educational episodes, the Gritty Nurse podcast is for you!
The Truth About Travel Nursing Podcast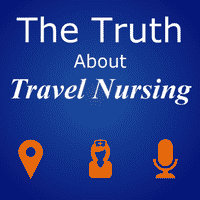 The title alone says everything you need to know about this podcast. In this travel nurse podcast, you should expect honesty and straightforward information about all things related to travel nursing. This podcast covers topics such as travel nursing pay, jobs, contract negotiation, travel nursing companies, and more. The goal of this podcast is to inform travel nurses and healthcare professionals to see messages clearly in the field. Also, this travel nursing podcast wants to assure that you get the desired destination with the best compensation. Are you wanting to learn more about everything related to travel nursing, check out this podcast for the truth!
Nurse Becoming Podcast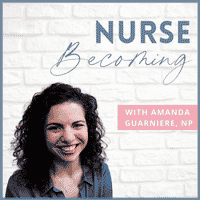 This is one of the best travel nurse podcast for those who value and appreciate personal and professional stories. These stories are from fellow healthcare professionals. Nurse Becoming Podcast is your place to listen to open and honest conversations about the best and the worst travel nurses. This travel nurse podcast dives into how nurses deal with pressures and achievements of the job. Also, provides helpful and insightful advice to use along your journey.
Travel Nursing & Allied Life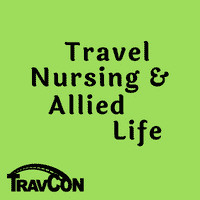 This podcast includes everything you need to know regarding Healthcare travel. Also, allows you to stay updated on current information in the healthcare industry. This travel nurse podcast has 5 separate series to listen to: Industry Trends, Speaker Series, Newbie News, The Healthcare Traveler Minute, and The Exhibitor Minute. The Industry Trends series discusses current trends in the healthcare travel industry. The Speaker series gives you insight information on upcoming conferences. The Newbie News covers issues and questions for new travelers who are hoping to pursue a dream in healthcare. The Healthcare traveler Minute is where you can hear a variety of tips and tricks from experienced healthcare travelers. Lastly, The Exhibitor Minute brings tips and insights from recruiters and other industry insiders. Make sure to keep updated on the latest healthcare travel information and checkout Travel Nursing and Allied Life to get the best of both worlds.
Stories of Self-Healing with Nurse Kristin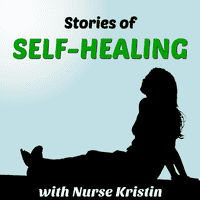 This eye-opening podcast features Nurse Kirstin interviewing with brave men and women who have conquered serious health challenges. Throughout these stories, many of these men and women have became influential in helping others defeat similar life challenges. If you want to help others learn about ways to improve their wellbeing, these stories will guide you to success of self-healing!
---
Also read our other articles about travel nursing!
Travel Nurse Salary
Travel Nurse Housing
How To Become A Travel Nurse
Travel Nurse Licensing
Travel Nurse Resumé
Local Travel Nursing
Travel Nurse Taxes
Travel Nurse Apps
Types of Travel Nurses
Health Insurance For Travel Nurses