10 Best Travel Nurse Apps
A life of a travel nurse can be crazy and unpredictable. Thankfully, we live in the age of technology. Having a smartphone or iPad is a game changer. Answers and resources are at the tips of our fingers. There are many awesome apps for travel nurses to utilize to find housing, schedule work hours, make new friends, and find your next job or contract! The app store is full of great resources. We created a list of the best travel nurse apps to use throughout your journey!
Airbnb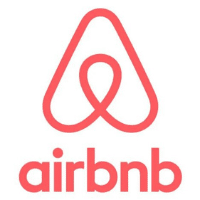 Airbnb is a popular app that started in 2008 and today has over 5.6 million listings worldwide. There are about 150 million people that use Airbnb for their stays and experiences. This service allows property owners to rent out their spaces to travelers looking for a place to stay and allows travelers to find short-term housing. Travelers can rent an entire property to themselves, have a shared space with private rooms, or rent a space for multiple people to share together. Whether you are away on assignment, planning your dream trip, or wanting to become an Airbnb host and earn some extra money, this is a great app for travel nurses!
AllTrails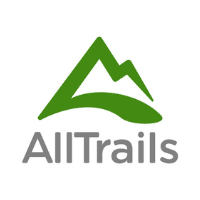 AllTrails is the perfect app for travel nurses who like to hike, run, bike, or just like to explore the outdoors in their free time. This app provides easy-to-discover trails on assignment. This is especially helpful if you are not familiar with the area. This app is built for everyone! If you are a cross country skiier, paddler, rock climbing, or just enjoy a scenic drive, AllTrails have great suggestions! AllTrails allows you to explore over 300,000+ hand-curated trail maps and provides millions of reviews and photos from active users. Take a break from work and go find your next adventure on AllTrails.
BringFido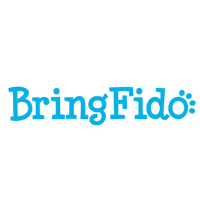 Do you travel with a canine companion on assignment? Our dogs feel like family and can be a great reassurance in a new city. BringFido is one of our favorite travel nurse apps. This helps travelers find the best hotels, attractions, and restaurants that welcome our furry friends. The app allows you to sort by distance, popularity, rating, price, and recommendations when trying to book a pet-friendly hotel. This app also helps find nearby dog parks, pet stores, animal trainers, veterinarians, dog events, and more. Now is the time to take your furry friend on your next assignment.
Foursquare City Guide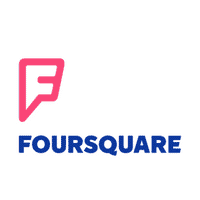 When travel nurses have free time on assignment, they may want go explore their new destination. That's one of the perks of travel nursing after all! The app Foursquare City Guide, helps you find the best places to eat, drink, shop, or visit in any city throughout the world. Some examples of places to visit include coffee shops, restaurants, bakeries, and bars in your new city. This travel nursing app also offers a variety of recommendations based off a series of questions they have you answer, as well as having access to over 75 million short tips from local experts. Don't get bored on your next assignment, now is the time to find the perfect spot to go in the world!
GasBuddy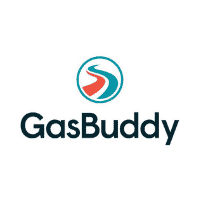 Traveling is literally in a travel nurse's job title. Traveling means lots of miles on the road and pit stops at gas stations. GasBuddy is a location-based app that uses a GPS system to help you find the cheapest gas prices on your travels to work. This is one of the many helpful apps for travel nurses when it comes to being on the road. This app finds the best prices on gas with the gas map, which allows you to sort by price, location, and more.
The GasBuddy app will also allow travel nurses to save money on their fuel by using the GasBuddy fuel card to save up to 25cents/gallon. All you have to do is connect your checking account and then you will receive a card in the mail where you can then start swiping and saving more money. Millions of people around the world are saving money on their gas by using GasBuddy and finding new ways and more places to save on gas.
Meetup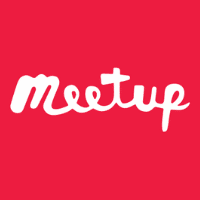 As any travel nurse would know, it's hard to meet new people when you are traveling to a new city, whether large or small. The app Meetup is an online community that allows users to meet new people and experience new adventures together. This app has 20+ years of connecting people who have similar interests. You can join a group or find an event that speaks to you. There are endless amounts of options on Meetup such as trying a new restaurant/café, visiting a brewery, going hiking, and taking an art class. There are stories of users who met up and became lifelong friends because of it. Don't be lonely on your contract, put yourself out there and experience the journey!
Moovit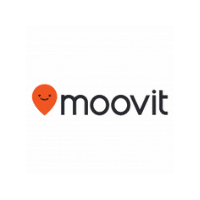 For those travel nurses who are in a larger city and do not want to travel by car, the app Moovit is perfect for you. This app allows travelers to become familiar with their city's public transportation system. The Moovit app tells you everything you need to know about public transportation by combining all transit options into one app: buses, trains, subway, bikes, scooters, and more. Moovit will also guide you with live navigation and alert you when it is time to "Get off" so you don't miss your next stop. This app allows you to order Ubers and Lyfts if the public transportation is not working with your schedule. Now is the time to plan, pay, and ride with the Moovit app!
PRN Healthcare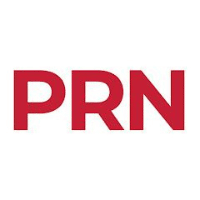 If you work with PRN Healthcare, this app is a must-download! This travel nurse app allows PRN Healthcare field staff to complete their compliance documentation, update credentials, see their work schedule, submit timesheets, view pay stubs, and more! PRN Healthcare is mobile-friendly app to add ease to our nurses, allied health, CNAs, and Locum Tenens employees. This app is free for all users and works on both iPhone and Android devices.
Roadtrippers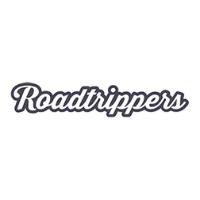 It's no question that travel nurses spend a lot of time driving to their next assignment. Roadtripper is a free app that assists you in planning your trip, booking a hotel, and exploring! This will help with all your road tripping planning needs to allow you to have a great time. Travel nurses may also use the app Roadtripper to discover millions of places like local diners, roadside attractions, scenic points, national parks, and hotels. Also, Roadtripper will provide some pre-made trip guides for travelers to use for their own inspirations and journey.
Waze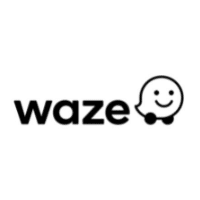 Commuting can be a pain, especially in a new city with new traffic patterns. The app Waze helps you navigate effortlessly by using the function of crowdsourcing other local drivers. This means it uses real-time data to distinguish travel time and other reports. This is another one of our favorite apps for travel nurses!
This app reports where the heavy traffic and police officers are, accidents, construction sites, and if there are hazards in the road or slippery conditions. Waze helps you avoid a ticket, get to work on time, and travel safely, what's not to love! Waze will also help you find the cheapest gas prices along your trip and allows you to play your favorite music, podcast, and more from the app. This app will even connect with your personal calendar to let you know when you need to leave for work and give you a time of arrival at your final destination. This is a fantastic app for travel nurses!
---
Also read our other articles about travel nursing!
Travel Nurse Salary
Travel Nurse Housing
How To Become A Travel Nurse
Travel Nurse Licensing
Travel Nurse Resumé
Local Travel Nursing
Travel Nurse Taxes
Travel Nurse Podcasts
Types of Travel Nurses
Health Insurance For Travel Nurses