Wondering how to get a nursing job or land your dream contract? To start, you'll need a travel nurse resume before you start applying to work in the best states for travel nurses. Writing your travel nurse resume can feel daunting, we get it! To help you we've created a comprehensive guide to perfecting your travel nurse resume. We've highlighted the most important parts to include in your resume. Being an agency, we'll walk you through exactly what agencies are looking for.
How Travel Nurse Resumes Are Used
Before you even start to write an awesome travel nurse resume, you need to first understand how it's being used during the application process. When people think of an ordinary resume, they typically think of a hiring manager dissecting through a huge pile of them all at once. Let me tell you, that's not the case with travel nursing! During the travel nursing process, your resumes are first sent to recruiters, where they then dissect it, and then the hiring managers will typically only look at the pertinent information after that.
In some cases, the process is even more thorough for some nursing jobs. For example, some nursing jobs can have an applicant tracking system, or ATS. According to Jobscan, the vast majority of Fortune 500 companies use Applicant Tracking Systems as part of the way they evaluate applications. The applicant tracking system comes in handy because they are able to quickly screen applications that the company receives and can filter out those without the qualifications that the position would require. Also, the applicant tracking systems are more efficient than human eyes when it comes to finding the perfect match for a job. The applicant tracking systems can evaluate thousands of resumes and scan for exact keyword and detail matches, which humans can't even do!
As you can see, it is very important to understand how travel nurse resumes are being used and the whole application process they go through for travel nursing. Now that you understand the process, you're ready to start building your great travel nurse resume!
Why Do You Need A Strong Resume?
Some people may ask, "Why do I need to have a strong resume?" Even though hiring managers may not spend as much time reading over your resume, they are still one of the best ways for a recruiter or company to have a sense of what you can offer them when it comes to a job.
It's important with any job, especially travel nursing, to have all your information about your past work experiences and professional qualifications all laid out and summarized in one place to allow the recruiter or company to determine whether or not you would be a good fit for the position.
Although, travel nurse applications aren't the only place that your resume will come in handy. For example, whether you go back to school or are taking a permanent position at a specific medical facility you will still need to have a strong resume!
Layout for Travel Nurse Resume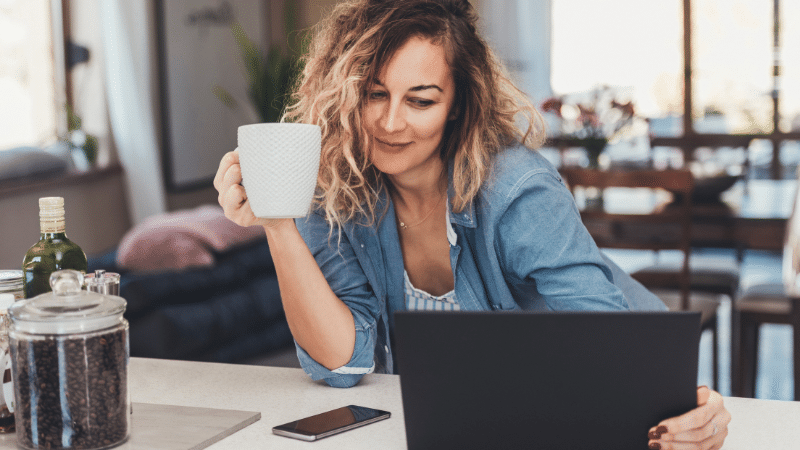 A great travel nurse resume should look something like the bulleted list below. Keep in mind the first five sections should be one page in length. Here are some great examples of one page resumes. Studies show that recruiters and hiring managers only take 15-20 seconds to scan a resume so you want to make sure your one page travel nurse resume is compact with all your career and education highlights! Below is the layout for a travel nurse resume.
Contact Information
Summary
License and Certification
Work Experience
Education
References
#1 Contact Information
The top of your travel nurse resume should contain your main contact information. This includes your first and last name, email, and phone number. You want to keep this obvious at the top so they can contact you with more information about the contract position.
#2 Summary
A summary section is meant to introduce yourself, encapsulate what you are looking for in a future opportunity, and share what you have to offer to employers. Keep this part brief but include relevant skills, experience, and qualifications that pertain to the specific position. Write about four to five sentences for this section. Think about keeping it short and sweet and cutting out all fluff.
#3 License and Certification
State your license and all certifications you have received that are still active. Also include your specialty in this section. Put dates next to all your certifications and when you received your license. This is helpful for them to know what credentials will be expiring or if you need to have things renewed before or during your contract.
#4 Work Experience
The work experience section of your travel nurse resume is what will have you stand out from other applicants. This section is arguably the most important for employers. List your previous job titles, employers, and dates of employment. Also highlight your accomplishments and relevant job duties.
#5 Education
In the education section list your degrees and diplomas with dates. If you are a new graduate feel free to list other specialized skills you already have education in that other new grads may not.
#6 References
A reference section is a one page stand alone document that lists three contacts who would vouch for your professional skills and individual drive. Try to pick two references that can speak to your professionalism and on-job duties, and a third who will speak to your personality and soft skills. Always let these individuals know that you are putting them down as references. You will want to do this so they will be aware and ready if they get a call from a future employer.
Travel Nurse Resume Example
Tips to Improve a Travel Nurse Resume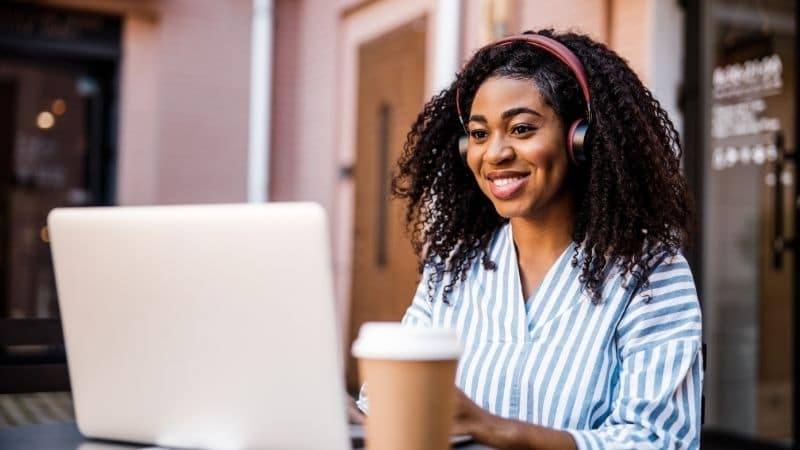 When creating your travel nurse resume there are some thing you will definitely want to do an include! Follow some of these tips below for a great travel nurse resume.
Customize Your Summary
As tempting as it is to submit your same resume to a handful of jobs, customizing your summary to the specific job and facility goes a long way. This is one of the first sections a hiring manager sees before looking at the rest of the resume. This section should give them a taste of what is to come. When writing your summary you'll want to mention the specific position and the facility name so it feels personable. In this section give your personal statement, a brief overview of your professional skills, and a synopsis of your career thus far. Here is an example:
I am enthusiastically applying to be a Intensive Care Unit Registered Nurse at PRN Healthcare. I am looking for travel nurse opportunities, and am open to location. My six years of experience in the ICU has given me great experience in patient care but also in communicating effectively and working under pressure. I am confident I would be a great asset to the team at PRN Healthcare!
Use Action Verbs in Your Experience Section
Using action words in your experience section will add dimension and momentum. Instead of saying "I planned patient care with team members", use the phrase "Collaborated with team members on patient care plans". Your experience section should not be a long paragraph of sentences, it should be a bulleted list of your experiences.
Don't exaggerate your experience
The number one way to frustrate your interviewers is to exaggerate your experience. This is not only dangerous for you, but a waste of time for interviewers. The agency or hiring managers select travel nurse resumes based on what they need based on experience and certifications. If you exaggerate your experience then you could be expected to carry out responsibilities you are not trained for. This could cause costly med errors. If the interviewers find out you lied on your resume during their interview, that can leave a bad impression. Especially if you apply for other jobs through them later. Always air on the safe side and don't exaggerate your experience.
Write for a Computer
At large hospital systems or agencies travel nurse resumes may be ran through a computer to weed out good and bad candidates. The trick to having the computer select your resume over others are the keywords you use. Review the job description and try to match key phrases and words to what is in the job description. For an example if the job description says "Record patient vital signs and medical information accurately and in detail", you can write in your experience section "Recorded patient vital signs and information with high attention to detail". These phrases are close enough together that the computer will pick them up as a match!
Check Spelling and Grammar Twice
We understand this is a travel nurse resume and you are not applying to be a book editor, but nonetheless having great grammar and spelling will be a great sign for employers. Afterall written and verbal communication is a huge part of being a successful registered nurse. We all make grammatical errors now and again, especially if you have been staring at your resume for a long time. A rule of thumb is to take a break and come back to review your resume later. Also, send your travel nurse resume to a trusted friend or family member to proof for you.
Less Is More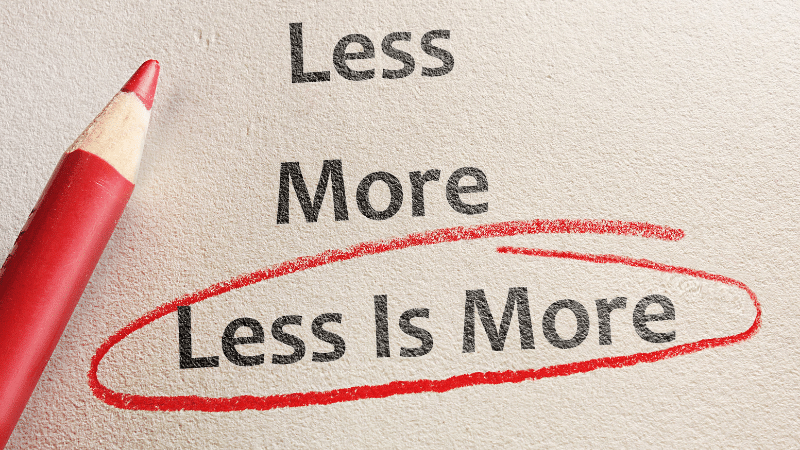 It's important to remember that the hiring process of an agency nurse is much different than a staff nurse, Even down to the format of your travel nurse resume.
Your agency resume is the foundation for creating the rest of your travel nurse profile. Only the basics are necessary. Remember to keep your resume down to one page! The old saying, "less is more" rings true. The information needed in your travel nurse resume is going to be pretty standard from agency to agency. Keep this updated to make future application processes easier.
The most important information to include in your travel nurse resume is:
Education

Dates attended
Degree earned

Current licenses that you hold
Current certifications
Work history

Name of facility
Position held
Dates of employment
Common Mistakes with Travel Nurse Resumes
Travel nurse resumes serve a specific purpose in staffing agencies, to get your profile built! Since these are so different from staff nurse resumes there are extra things you will want to add and some things you can delete. Here are some common mistakes to avoid when creating your travel nurse resume.
Being Too Vague
Being vague and keeping your travel nurse resume to one page are two different things. While agencies don't care about extra fluff, they do want detailed versions of some information. For example when citing your certifications, be sure to include the dates you acquired them. Same with your education, be sure to list your school and date of graduation. They also want to know specific dates of your last contracts or last positions. More details in these areas of your resume will help your recruiter get your profile set up faster and smoother.
Not Including References
We know this is another page you will have to send over, but sending it over right away is a bonus. Agencies normally require 2-3 references to verify job experience and vouch for on-job skills. These references should be nurse leads and nurse managers that you reported to directly in your past role. Your recruiter will be reaching out to these references, so give them the heads up that they might be getting a call.
Not Applying Early
New travel nursing contracts open and close daily. So, it's important to be ahead of the game and have your resume and profile completed. This allows your recruiter to submit you to your dream contract! It's a win-win for you and your recruiter. Don't wait for the "perfect position" to start this process or you could miss out big time.
Want more reasons as to why it pays to be proactive? Skip over to "Travel Nurse Contracts: Apply Early!"
---
All in all, when crafting your travel nurse resume, keep it simple and stick to the basics. By doing so, you'll be able to whiz through any agency application process with ease. Spend less time trying to think of your work history and more time packing for your next assignment.
---