Travel nursing is a lucrative and exciting career path. Travel nurses fill staffing shortages nationwide. Employment opportunities for nurses will continue growing quickly, 9% faster than all other occupations from 2016 through 2026. With the high need for nurses, travel nursing presents a great opportunity! Before you make the jump, understand if travel nursing is right for you and how to become a travel nurse.
How To Become a Travel Nurse:
Is Travel Nursing Right For You?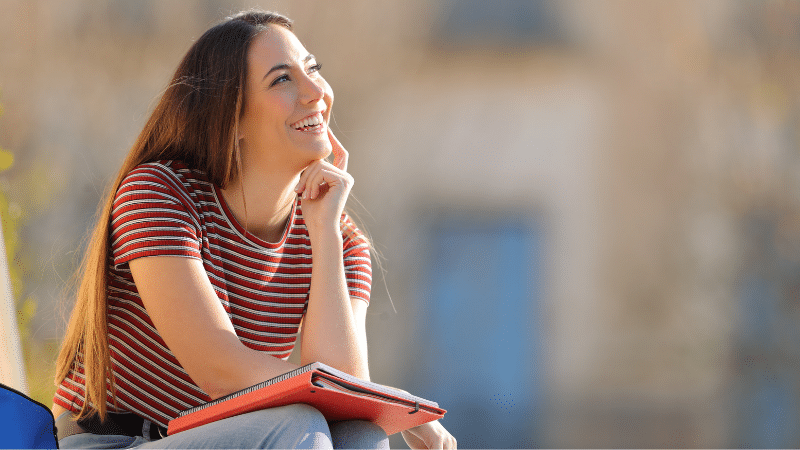 To figure out if travel nursing is right for you, you must look inside yourself. What do you value? What kind of career goals do you have? Travel nurses have certain characteristics that make them successful. Some people have it and others don't, and that's okay!
Here are some of the signs you would love travel nursing:
Travel Nurses Are Adventurous
Travel nurses have a sense of adventure! Every 13-weeks travel nurses move to new facilities and locations unless they decide to extend a contract. You don't always have to leave your home state, but we recommend trying some cross-country assignments if you are open to it. Traveling cross-country allows you to chase the best rates and enjoy optimal locations at optimal times! For example, if you are a skier Colorado might be an attractive state during the winter months. On the other side of the coin, if you hate the cold winter months you can escape to the southern states for some sunshine. One of the most appealing aspects of travel nursing is traveling and getting paid for it!
Travel Nurses Are Adaptable
Being adaptable is an important skill travel nurses have. Think about all the changes travel nurses experience. Every 13-weeks they start at a new facility, in a new city, with new co-workers. A change of scenery can be rejuvenating to some and stressful to others. If you are the type of person who doesn't like change, travel nursing probably isn't for you. If you get bored easily though, travel nursing can definitely help your restlessness and keep you satisfied. The more flexible a nurse is with travel nursing the better. Many variables come into play when choosing contracts like pay, demand, and location! If you can be flexible with things like location, you'll get a lot of great opportunities to choose from!
Travel Nurses Desire Flexibility and Higher Pay
Flexibility is a huge benefit of travel nursing and something most nurses crave! Travel nurses often make a higher salary than staff nurses. TravelNursing.org reported that according to Indeed the average annual salary for a travel nurse is $108,070 in 2022. That is significantly higher than the average mean salary for staff nurses which is $75,330 per year according to the Bureau of Labor Statistics (BLS). The higher salary means nurses can be more flexible with their time off. For example, some nurses like to work a few contracts in a row then take a month off to enjoy time with family or travel. The higher pay allows you to supplement your lifestyle! Taking time off and enjoying people and things that make you happy will fight burnout and increase work-life satisfaction.
Understanding Travel Nurse Specialties: Which Specialty is Right For You?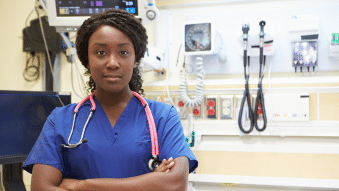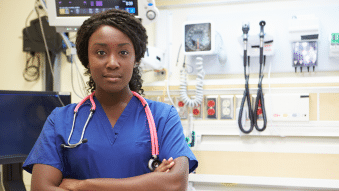 When thinking about becoming a travel nurse you must consider which kind of travel nurse you want to be. This comes down to nursing specialty.
Things To Consider When Choosing a Nursing Specialty
Population you want to work with
Pace of your workday
Type of Ailments patients may be experiencing
Skills performed on a daily basis
Annual Salary
Sometimes nurses are drawn to certain specialties based on the population they would be taking care of. For example, some nurses enjoy working with babies while others enjoy working with the elderly population. If you enjoy working with newborns, labor and delivery, NICU, PICU, Pediatrics, or postpartum might be areas you will want to explore. Nurses sometimes choose their specialty based on pace. Someone who enjoys working in a fast-paced environment would be attracted to the ER compared to working in a clinic. You may also choose a nursing specialty based on the types of ailments you will be seeing and treating, same with the types of skills you are hoping to use every shift. Finally, salary potential can also be a deciding factor when choosing nurse specialty.
Earn Bachelor of Science in Nursing (BSN) or Associate Degree in Nursing (ADN)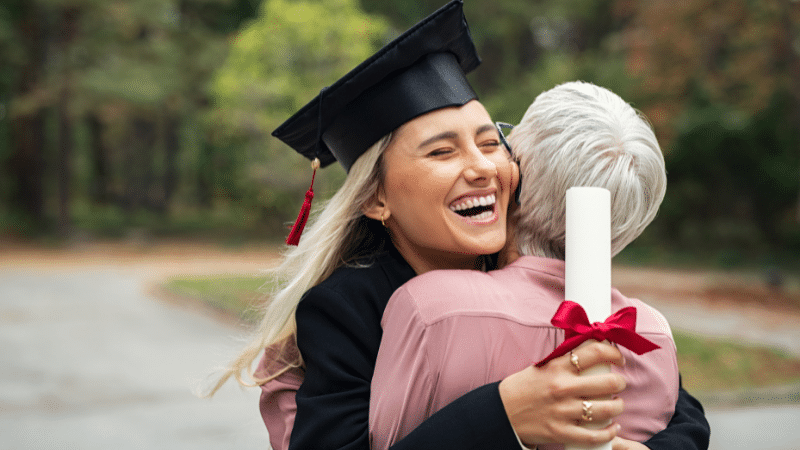 Hospitals require travel nurses to have an ADN or BSN degree from an accredited university. Both degrees come with pros and cons and differ slightly when it comes to how long it takes to earn, the curriculum, NCLEX pass rates, and earning potential.
A BSN typically takes four years to achieve. The first two years are general studies that make individuals well-rounded. Make sure to join some nursing clubs on campus to get your feet wet during this time. The last two years of your BSN degree are dedicated to nursing coursework and clinicals. An ADN typically takes two years to complete and focuses more on hands-on training like clinicals and lab skills. Whether you are going for your ADN or BSN, this is a stressful time for most students so make sure to lean on your classmates and get to know your professors. Joining Facebook groups for support is also helpful; no one knows what you are going through as a nursing student quite like other nursing students. Also, download useful apps to help you pass your exams and prep you for the NCLEX.
Comparing ADN and BSN Degrees
| | | |
| --- | --- | --- |
| | ADN | BSN |
| Completion Duration | 2 Years | 4 Years |
| Curriculum | Clinical and lab trainings with core nursing coursework | Prerequisites, clinical and lab skills, training in leadership, research, and nursing management |
| NCLEX Pass Rate | 78% | 82% |
| Salary | $70,820 | $81,200 |
| Option to Travel Nurse | Yes | Yes |
The main difference between an ADN and BSN degree is time of completion and earning potential. While you can earn an ADN faster, your earning potential is not as high as someone who has a BSN degree. This may be because BSN earners are favored to have more opportunities to move into leadership opportunities with experience.
Pass NCLEX Exam To Become A RN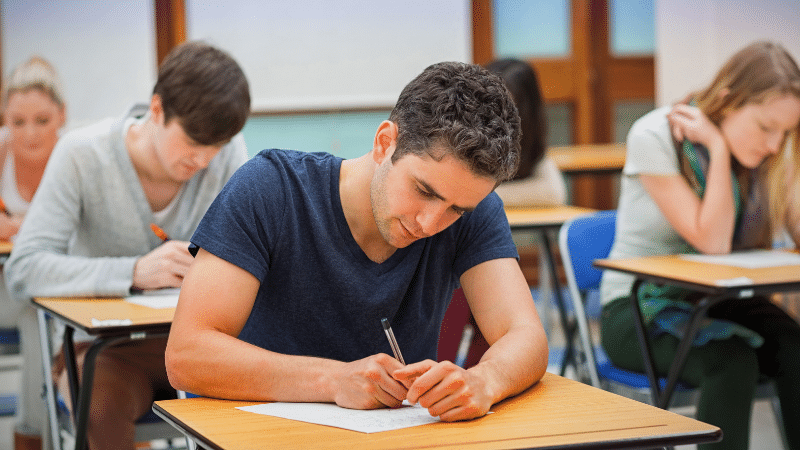 To become a travel nurse you must pass the National Council Licensure Examination (NCLEX) exam. Many nurses take the NCLEX after graduating with their BSN. The NCLEX is a comprehensive nursing exam that tests the knowledge, skills, and abilities of the test taker. Unlike other knowledge-based exams in school, this exam focuses on the application and critical thinking skills that reflect real-world nursing problems. Below is an example of a NCLEX question:
A 23-year-old woman with insulin dependent diabetes mellitus (IDDM) is returned to the recovery room one hour after an uneventful delivery of a 9 lb., 8 oz., baby boy. The nurse would expect the woman's blood sugar to:

A. rise B. fall C. remain stationary D. fluctuate
You can see this exam question is comprehensive of different aspects and specialties of nursing. To correctly answer you must take into consideration the pathology of diabetes and the principles of labor and delivery. The correct answer is B.
Make sure to register and schedule your NCLEX exam in advance as available spots fill up quickly!
Apply for a Compact Nursing License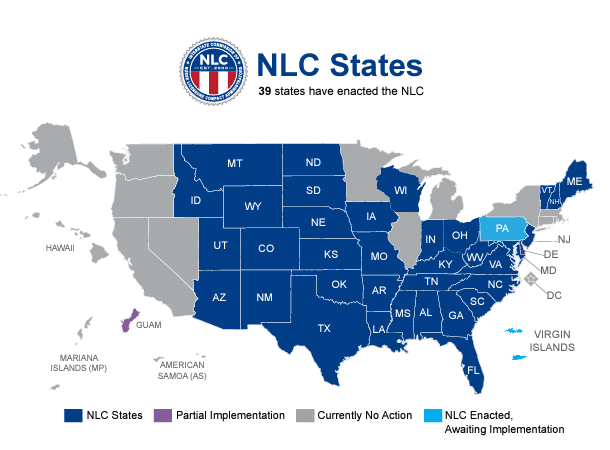 If you're wondering how to become a travel nurse, securing a compact nursing license is ideal. After you pass the NCLEX, you can apply for a multi-state license if you live in one of the 39 states that are part of the Nursing Licensure Compact program. This program allows you to travel to other states in the program and practice nursing without additional certifications or licensures. If your state is not in the NLC, then you will have to apply for a single-state license in your state and in the states you hope to travel nurse in. Apply for your nursing license right away as it takes a few weeks to process.
Gain At Least One Year of Experience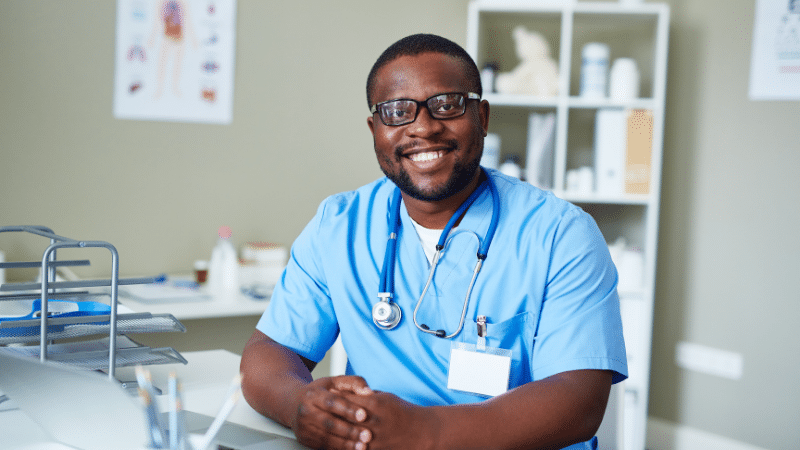 Once you achieve a BSN and pass the NCLEX you can start applying for nursing jobs without additional training. Some new nurses prefer to start their careers in a Nurse Residency Program to attain new credentials and skills. Whatever path you choose, you must gain at least one year of experience within the last two years in a given specialty to become a travel nurse. Hospitals and facilities require travelers to have at least one year of experience under their belt to protect the nurse's licensure and ensure excellent patient care. The more experience you have, the more attractive you will look to potential employers. Once you have one year of experience, travel nursing is a great way to build your resume and experience!
What is the Salary of a Travel Nurse?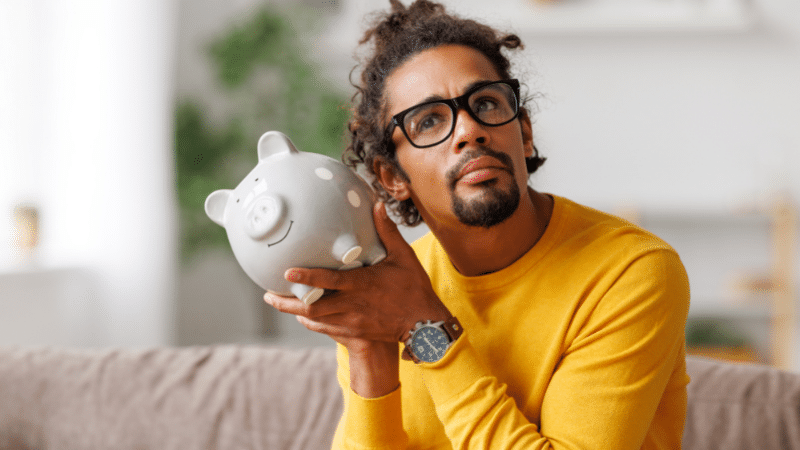 Some people start to wonder about how to become a travel nurse after hearing about the salary potential of travel nursing. It's no secret travel nurses make great money, almost 30% more than staff nurses. Keep in mind rates increase and decrease because of many reasons so there is no straight answer to "how much do travel nurses make?"
Factors in Travel Nurse Salary
Location
Cost of Living
Demand for Nurses
Nurse Specialty
Experience
Travel Contract Location
Rates vary on states and city, here is a list of travel nurse salaries based on state. Keep in mind some states pay a lot higher than other states because of cost of living. For example, California pays almost $52,000 per year more than Alabama. This is because it costs more to live and eat in California than in Alabama. California also probably has a higher need for nurses than Alabama. These are all pieces that build a travel nurse pay package!
High Paying Nurse Specialties
Another factor in travel nurse salary is the specialty. Some specialties have higher demand and in turn, higher pay! One of the highest paying specialties is an operating room nurse followed closely by Labor & Delivery nurses! Check out other high-paying specialties here.
Experience Impacts Pay
Experience also attributes to income. The more experience you have, the better! Travel nursing is a great way to build your resume. It shows you are successful in many different environments and with different people. The more certifications you can obtain, the more attractive you will look to a future employer and the more they will pay to have you on the team. Nurses never stop learning! Embrace that with diverse experiences and learning opportunities.
Find a Travel Nursing Agency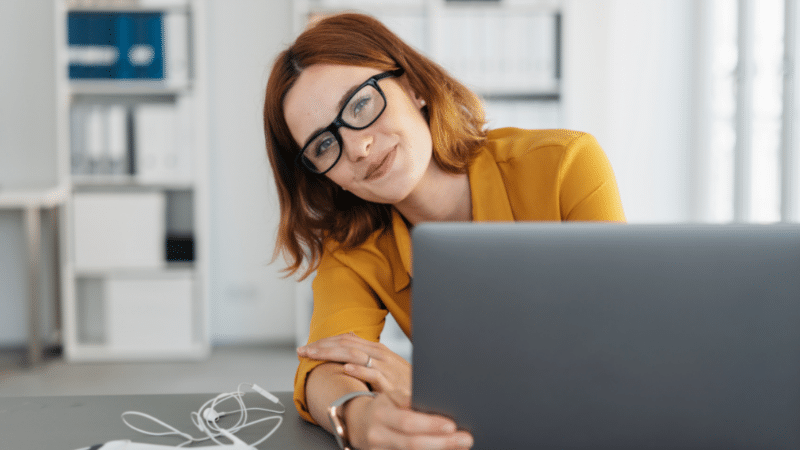 Once you are coming up on the nine-month marker of gaining one year of experience, you can start reaching out to agencies. Three months gives you the optimal time to start researching travel nurse agencies, browsing what jobs are out there, and chatting with recruiters. This can be a little overwhelming since there are many travel nurse staffing agencies on the market. You'll want to find an agency that matches your values, has a great assortment of jobs, and has a recruiter you can work comfortably with. Here are some of the things to look for when finding a travel nursing agency.
5 Things to Look for in a Travel Nursing Agency
1. Variety of Jobs in Your Specialty
No matter how much you like an agency, you won't be able to stick with them if they don't offer competitive contracts in your specialty. Make sure to browse contracts, most agencies list these right on their website. You can browse jobs in specific states and drill right down into specific cities too. If you don't see your desired location on the job feed, you can always contact a recruiter to see if they have any on the backend. Jobs come and go by the hour so you never know when a job you might want will pop up.
2. Joint Commission Certification
A new travel nurse should always make sure an agency is Joint Commission Certified. This signals they meet the gold standards of staffing. Having this certification means they are committed to offering a higher standard of service by the processes they abide by. Think of this certification as a benchmark for success. Every staffing agency you work with should be certified.
3. Transparent and Knowledgeable Recruiters
After choosing an agency, choosing a recruiter is the next step! Sometimes depending on where you are traveling, the recruiter pool will be narrowed down. This is because some recruiters are experts in certain areas or hospital systems. When speaking with recruiters there are some key qualities you will want your recruiter to have. Some of these include:
Honest
Knowledgeable
Transparent
Great Communication
Caring/Compassionate
You don't want a recruiter who treats you like you are just another number to them. Ideally, you'll want a seasoned recruiter who knows all aspects of travel nursing and can walk you through how to become a travel nurse. You'll also want to work with a recruiter who you connect with and who matches your pace. This means if you work hard to make sure things are done quickly, they will do the same for you.
4. 24/7 Support
Nurses work all hours of the day and night. Having 24-hour guaranteed support is crucial, especially for new travel nurses. When questions arise or you have a question about an upcoming shift, knowing you have an answer that's just a call away puts the mind at ease.
5. Reviews and Referrals
When you decide to try a new restaurant, normally you decide by reading online reviews or because of a referral from a friend. The same thing is true with travel nurse agencies. The best way to start your shortlist of travel nurse agencies is by asking other travel nurses which agency they would recommend. Referrals from friends are also a great way to get in contact with awesome recruiters. Also reviewing reviews on Facebook, Google Business, and Glassdoor give a great look into what people loved and didn't love while working at an agency.
---
We hope this blog answered the question of how to become a travel nurse. After achieving a BSN in nursing and passing the NCLEX it is smooth sailing of obtaining one year of experience in a given specialty. From there, the fun part of looking for contracts and deciding on a travel agency is near! Travel nursing is such a rewarding and exciting career. If you have any questions on how to become a travel nurse, we have knowledgeable recruiters ready to chat with you.
Start Your Travel Nursing Adventure!
At PRN Healthcare, we are here to work as a matchmaker for you. With almost three decades of industry experience, we have great relationships with facilities which make placing nurses in their dream contracts seamless. We get to know you. You are not just a number here! Once we get to know your motivations, wants, and needs we start looking for the best opportunities for you. Check out our available travel nursing jobs.
---
Also read our other articles about travel nursing!
Travel Nurse Salary
Travel Nurse Housing
Travel Nurse Licensing
Travel Nurse Resumé
Local Travel Nursing
Travel Nurse Taxes
Travel Nurse Apps
Travel Nurse Podcasts
Types of Travel Nurses
Health Insurance For Travel Nurses