Life of a travel nurse can be crazy and unpredictable. Thankfully, we live in the age of technology. Having a smartphone or iPad is a game changer. Answers and resources are at the tips of our fingers. There are many awesome apps for travel nurses to utilize to find housing, schedule work hours, make new friends, and find your next job or contract! The app store is full of great resources. We created a list of the best travel nurse apps to use throughout your journey!
Travel Nursing Housing Apps
Traveling nursing allows you to have the opportunity to explore new places and cultures. To ensure you have a positive and non-stressed experience, it's essential to find travel nursing housing apps that provide you with all the amenities you need to relax and enjoy your day after a long shift. Also, you want to feel safe in your temporary housing because it's going to be your home for the next several weeks. Here is a list of the best travel nursing housing apps:
Airbnb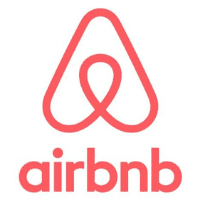 Airbnb is a great app for travel nurses and allows you to search for properties around the world. This service allows property owners to rent out their spaces to travelers looking for a place to stay and allows travelers to find short-term housing.
Airbnb offers a variety of options for travel nurses, including:
Both affordable and convenient housing
Housing close to amenities and attractions
Safe and comfortable living areas.
Also, you can see photos and descriptions of the different properties, and then afterwards make a reservation if you decide you want to stay with them. Whether you are away on assignment, planning your dream trip, or wanting to become an Airbnb host and earn some extra money, this is a great app for travel nurses!
BringFido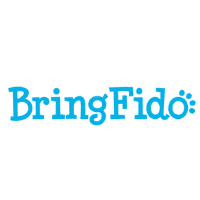 Do you travel with a canine companion on assignment? Our dogs feel like family and can be a great reassurance in a new city and while away on your travel nursing assignment. BringFido is one of our favorite travel nurse apps.
The BringFido app helps travel nurses find the best:
Hotels
Attractions
Restaurants
Dog Parks
Pet Stores
Animal Trainers
They welcome their furry friends!
The app also allows you to sort by distance, popularity, rating, price, and recommendations when trying to book a pet-friendly hotel. Now is the time to take your furry friend on your next assignment!
Travel Nursing Job Apps
When looking for your next travel nursing assignment it is important to look at all of your different options out there to see which job and agency is the best fit for you. Here is a list of the best travel nursing job apps:
PRN Healthcare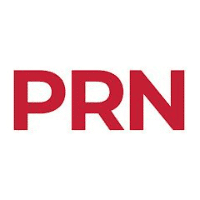 If you work with PRN Healthcare, this app is a must-download! This travel nurse app, PRN Healthcare, is a mobile-friendly app to add ease to our nurses, allied health, CNAs, and Locum Tenens employees. This app is free for all users and works on both iPhone and Android devices.
The PRN Healthcare App also has many benefits for travel nurses:
Complete compliance documentation
Update credentials
View your work schedule
Submit timesheets
View pay stubs
Chat with us about your next travel nursing assignment with PRN Healthcare!
Best Medical Apps For Travel Nurses
Nursing Central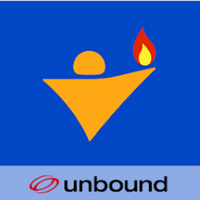 The app Nursing Central is number one of the "best apps for travel nurses" list of good reasons.
Nursing Central helps you find information on:
Drugs
Tests
Diseases
Procedures
and also includes a dictionary, literature searching, and more features.
It also allows you to look up detailed information on diseases, tests, and procedures. This app has a detailed database of 5,000 drugs and more than 65,000 dictionary terms that you can reference whenever you may have a question. Nursing Central is truly an all-in-one clinical resource for travel nurses to use in their day-to-day lives.
Medscape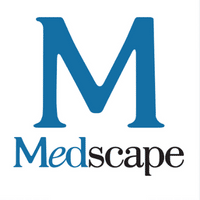 As a travel nurse, it is important to be able to look up different drugs and medications when needed on the job. The app Medscape is a drug reference tool that allows you to quickly look up medications and dosages. Medscape has many great benefits for travel nurses such as:
Provides fast and accurate clinical answers
Medication Calculators
Image Collections
The Medscape app also has a Drug Interaction Tool that allows you to search for adverse drug combinations. It even has a medical news service feature so you can stay up to date on all the latest news in the medical field. The app Medscape will make travel nurses' lives easier by having easy and quick access to the different drugs and medications they need to know while on the job.
Best Apple Watch Apps For Travel Nurses
Things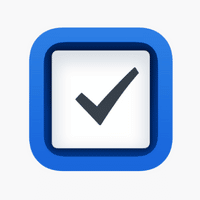 Travel nurses consistently have busy schedules and are always running around on the job. Since almost everyone needs a to-do list, the Things app is great for creating a to-do list or a checklist. There are many nice features of the Things app that can help benefit travel nurses such as:
Create a to-do list
Manage Projects
Set up reminders
Organize events
Now is the time to download the Things app to see how much more productive you can be when achieving your goals one to-do at a time!
Quick Fit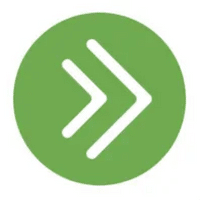 As a travel nurse, it can be especially hard to get into a good routine of going to the gym every day. The great app Quick Fit can help you manage your fitness and ensure you're getting your daily workout in. The Quick Fit app offers travel nurses:
High-intensity interval training
Full body training
Yoga
Are you wanting to get more steps in your day and live a healthier lifestyle, then it's time to get the Quick Fit app!
Travel Nursing Transportation Apps
While away on a new assignment, where you have never been before, it's hard to navigate a new city by yourself. That's why it is important to have some of these travel nursing transportation apps to help make your life easier when getting to and from work.
GasBuddy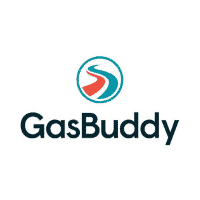 Traveling is literally in a travel nurse's job title. Traveling means lots of miles on the road and pit stops at gas stations. GasBuddy is a location-based app that uses a GPS system to help you find the cheapest gas prices on your travels to work.
This is one of the many helpful apps for travel nurses by:
Saving money on gas
Finding the best prices near you
Includes a built-in GPS to find the nearest gas stops near you
Millions of people, including travel nurses around the world, are saving money on their gas by using GasBuddy and finding more places to save on gas.
Moovit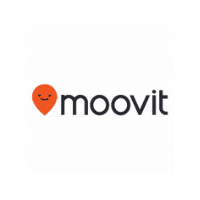 For those travel nurses who are in a larger city and do not want to travel by car, the app Moovit is perfect for you. This app allows travelers to become familiar with their city's public transportation system.
The Moovit app combines the following travel options:
Bus
Train
Subway
Bike
Scooter
Metro
And more
into one app.
The Moovit app also allows you to order Uber and Lyft if public transportation is not working with your schedule. Wait are you waiting for, now is the time to plan, pay, and ride with the Moovit app!
Waze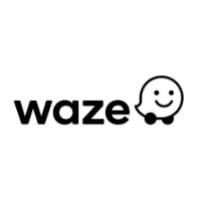 Commuting can be a pain, especially being a travel nurse in a new city with new traffic patterns. The app Waze helps you navigate effortlessly by using the function of crowdsourcing other local drivers. This means it uses real-time data to distinguish travel time and other reports.
The Waze app also has many benefits such as:
Reporting where the heavy traffic and police offices are, accidents, construction sites, and if there are hazards in the road or slippery conditions.
Helping you find the cheapest gas prices along your trip
Allows you to play your favorite music, podcast, and more from the app
Connecting to your personal calendar to let you know when you need to leave for work and time of arrival
As you can see, this is a fantastic app for travel nurses when it comes to navigating new places and for getting them to work on time!
Travel Nursing Apps to Find Fun Things To Do
One of the great benefits of traveling nursing is getting to explore new cities and destinations while away on assignment. What better way to explore a new place than having a variety of different apps help point you in the right direction when it comes to finding the best places to hike, eat, drink, shop, visit local tourist spots, and meet new people? When travel nurses have free time on an assignment, they may want to go explore their new destination. That's one of the perks of travel nursing after all!
AllTrails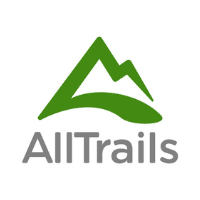 AllTrails is the perfect app for travel nurses who like to hike, run, bike, or just like to explore the outdoors in their free time. This app provides easy-to-discover trails on assignments.
The AllTrails app allows travel nurses to:
Explore over 300,000+ hand-curated trail maps
View millions of reviews and photos from active users
Help get more familiar with a new area
Whether you are a cross-country skier, paddler, rock climber, or just enjoy a scenic drive, the AllTrails app has great suggestions! Take a break from work and go find your next adventure on AllTrails!
Foursquare City Guide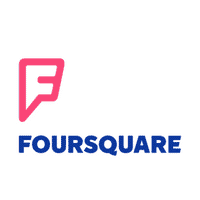 When travel nurses have free time on an assignment, they may want to go explore their new destination. That's one of the perks of travel nursing after all!
The app Foursquare City Guide, helps travel nurses find the best places to:
This travel nursing app also offers a variety of recommendations based off a series of questions they have you answer, as well as having access to over 75 million short tips from local experts. Don't get bored on your next assignment, now is the time to find the perfect spot to go in the world!
Meetup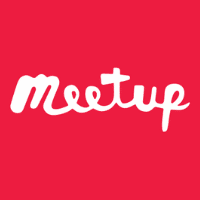 As any travel nurse would know, it's hard to meet new people when you are traveling to a new city, whether large or small.
The app Meetup is an online community that allows users to:
Meet new people and experience new adventures together
Join a group or find an event that speaks to you
Connect with people of similar interest
There are stories of users who met up and became lifelong friends because of it. Don't be lonely on your contract, put yourself out there and experience the journey! There are endless amounts of options out there!
Roadtrippers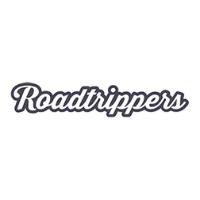 It's no question that travel nurses spend a lot of time driving to their next assignment. Roadtripper is a free app that assists you in:
Planning your trip
Booking a hotel
Exploring
Travel nurses may also use the app Roadtripper to discover millions of places like local diners, roadside attractions, scenic points, national parks, and hotels. Now is the time to have Roadtrippers help plan your next assignment and allow you to have a great time!
---
Also, read our other articles about travel nursing!
Travel Nurse Salary
Travel Nurse Housing
How To Become A Travel Nurse
Travel Nurse Licensing
Travel Nurse Resumé
Local Travel Nursing
Travel Nurse Taxes
Travel Nurse Podcasts
Types of Travel Nurses
Health Insurance For Travel Nurses