How to Stop Travel Nurse Bullying
Unfortunately, travel nurse bullying is a real thing. However, when you hear the word "bully" your mind probably goes to the mean kid on the playground. Sadly, those bullies grow up and sometimes never mature out of this type of behavior. Travel nurses in particular can fall victim to bullying while on their assignment, due to the fact that they are the "new kids" on the block. Let's walk through the facts and types of travel nurse bullying, along with how to handle bullying if it occurs.
Facts on Travel Nurse Bullying
According to the ANA, 18-31% of nurses have experienced bullying at work, which can include physical, verbal, and even non-verbal hostility. Travel nurse bullying can come from your nurse colleagues, attending physicians, management team, or even the patients themselves. As you can imagine, being bullied only amplifies your stress and job dissatisfaction. The human body combats stress in a variety of ways, some of which can be detrimental to your physical and mental well-being. The impacts of being bullied include: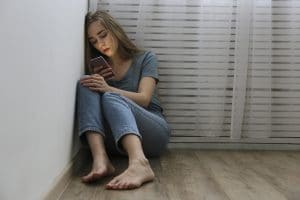 Hypertension
Coronary artery disease
Depression
Anxiety
Feeling edgy
Distracted
As mentioned earlier, travel nurse bullying can happen from a variety of occupational groups and patients at the facility you are working at. The two most common bullies you may encounter are your nurse counterparts and your patients. Two groups of people that are with you the most during your shift.
Bullying from other Nurses
Travel nurses are often viewed as a threat to permanent staff nurses. They come in with a wide variety of experiences from other assignments and may have a different way of doing things. This isn't always welcomed with open arms. Nurses tend to be protective of their systems and patients. However, that doesn't mean you need to be treated disrespectfully. Here are a few ways that travel nurses may feel bullied from their nurse counterparts: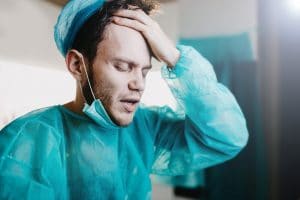 Unfair patient load/assignments
Requiring additional tasks
Withheld information
Downplaying accomplishments
Emphasizing minor mistakes
Cliques gossiping
Non-verbal snubs
It's important that you hold your ground and stand up for yourself in these situations. If you're noticing a pattern of being bullied, be sure to start to document these occurrences. Nursing is a profession of teamwork, there's no room for anything less than that during your shift.
Bullying from Patients
This may seem like an odd demographic of perpetrators accused of bullying nurses, but according to an RNnetwork survey, 25% of nurse bullying comes from the patients. Bullying from patients can include some of the following behaviors: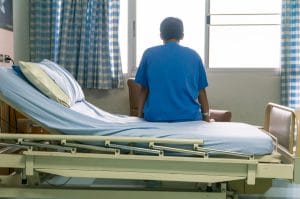 Hitting
Biting
Punching
Cussing
Spitting
Verbal attacks
When nurses are dealing with these types of patients, it's crucial to talk to them respectfully yet firmly. You need to lay the ground rules on how you expect to be treated – it's a two-way street. You treat the patient with respect and in turn, they should treat you with respect. Keep in mind, when you are dealing with your patients they are in the hospital for a reason. They're sick or dealing with a stressful alignment. It can make a world of difference to meet them halfway and show kindness and compassion. It isn't uncommon for patient stress to come off as meanness.
Tips for travel nurses on how to handle bullying
If you find yourself in a situation of travel nurse bullying, you can easily take the high road and overcome this negative experience. Protect yourself personally and professionally by following these tips to stay happy and joyful during your 13-week travel assignment.
Adios Gossip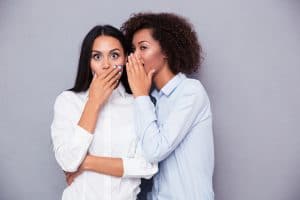 Avoid gossip at all costs. As a newbie, you may want to join in to get some common ground with the veterans, but it's in your best interest to run for the hills when you hear it going on! You're only on assignment for 13 weeks, so don't burn any bridges or get into unnecessary drama. You never know who you'll cross paths with in the future. Try to have the mentality that you are here to serve your patients and be the best nurse you can be. All the other drama and gossip can go to the wayside.
Self-Care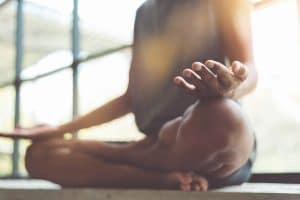 When you're not working, be sure to take some time for yourself. Being a travel nurse is physically and emotionally draining. Embrace the things that bring you peace, happiness, and inner-calm. Go on a hike at a local park, try a yoga class, or simply binge-watch your favorite Netflix show. Whatever brings you solace, make sure you never lose sight of that during your off days. You'll need it to rejuvenate and prepare yourself for your next shift ahead.
This too shall pass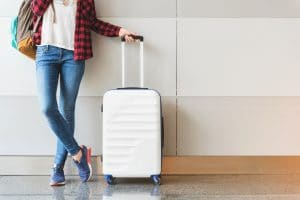 One of the many awesome benefits of being a travel nurse is that you can move on to your next assignment in 13 weeks! If you're in a situation that's not ideal, you can adopt the attitude of "this too shall pass". This type of mindset will serve as a great reminder to steer clear of the drama and take this contract as a learning opportunity.
Document and Report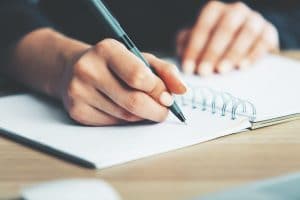 If you are feeling anxious, scared, or depressed about going to work due to bullying then you must be proactive and advocate for yourself. Be sure to document encounters and report to the human resources department. It's also important to keep your staffing agency in the loop on your situation as they can assist as well. You are not alone and support is just around the corner.
---
If you're dealing with travel nurse bullying, know that you're not alone. You can break the cycle and get the respect you deserve. Your travel nursing experience should be nothing short of amazing and full of learning opportunities. You probably never imagined dealing with bullies would be one of your learning opportunities, but you'll come out stronger on the other end. To ensure a smooth transition into your next assignment, get advice from our travel nurses.

Resources: