Best States for Nurses to Work and Live in 2022
Once you earn your Registered Nurse license, the world is your oyster.
The opportunities are endless. As a registered nurse, you can work as a permanent staff nurse, become a travel nurse and travel the nation on a contract-to-contract basis, or pick up per diem shifts on the side. Every state varies when it comes to the number of nursing jobs available, the amount of salary earned, the cost of living, and facility satisfaction. So where are the best states for nurses to work and live? It depends on what you are looking for and what drives you! Having a comprehensive state nursing guide can help you determine where you might want to work and live.
Nursing Job Demand By State
Worried about landing a job? Does job security give you peace of mind? If you answered yes to these questions then traveling to a state with a high demand for nurses might be a good move. According to The National Center for Health Workforce Analysis, California is predicted to have a nursing shortage three times higher than any other state in America at a deficit of 44,500 RNs. That is a huge shortage. For comparison, Texas is the 2nd highest predicted state for a nursing shortage by 2030 with a deficit of 15,900 RNs. With a high shortage comes a high demand! Here are the states that have the highest predicted demand for nurses in 2030: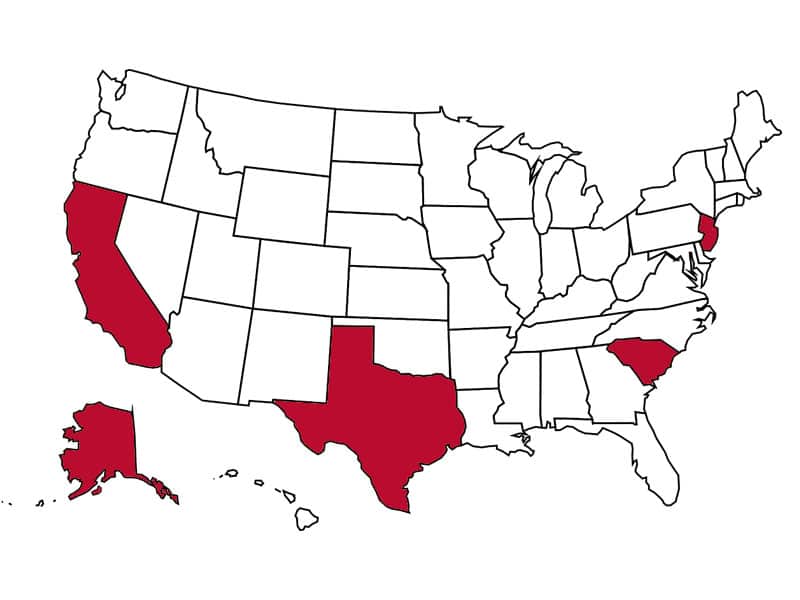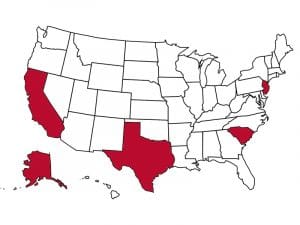 California
Texas
New Jersey
South Carolina
Alaska
On the other side of the coin, there are states that will have a surplus of nurses by 2030. This means there will be higher job competition in these states for fewer opportunities. The states with the lowest predicted job demand are Florida, Virginia, Ohio, and New York.
Highest Hourly Salary for nurses by State
Make that money, honey! If you are chasing dollar bills then these states are where you want to work as a registered nurse! Keep in mind some of the highest paying states also have a high cost of living. Listed below are the highest paying states for nurses: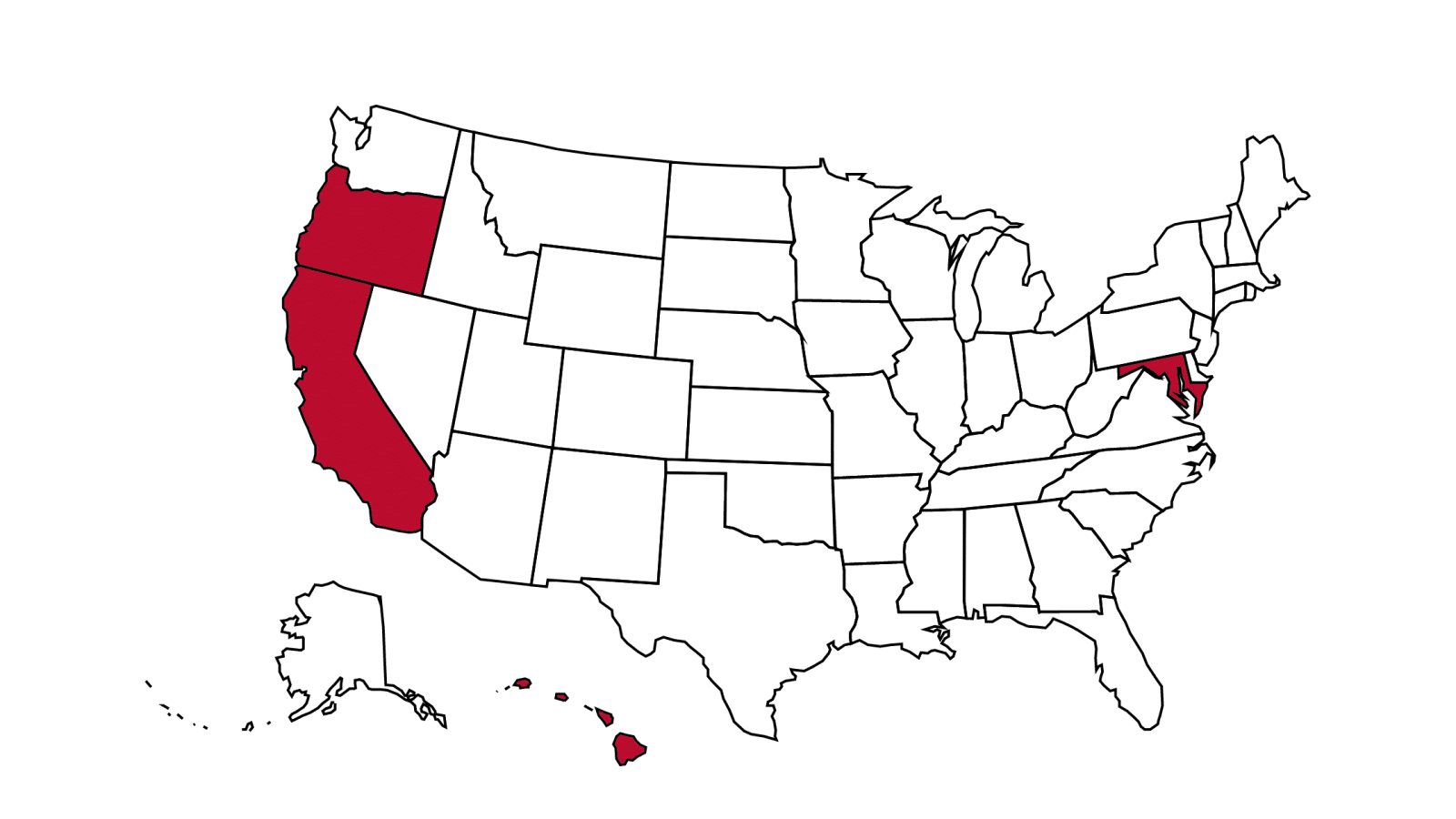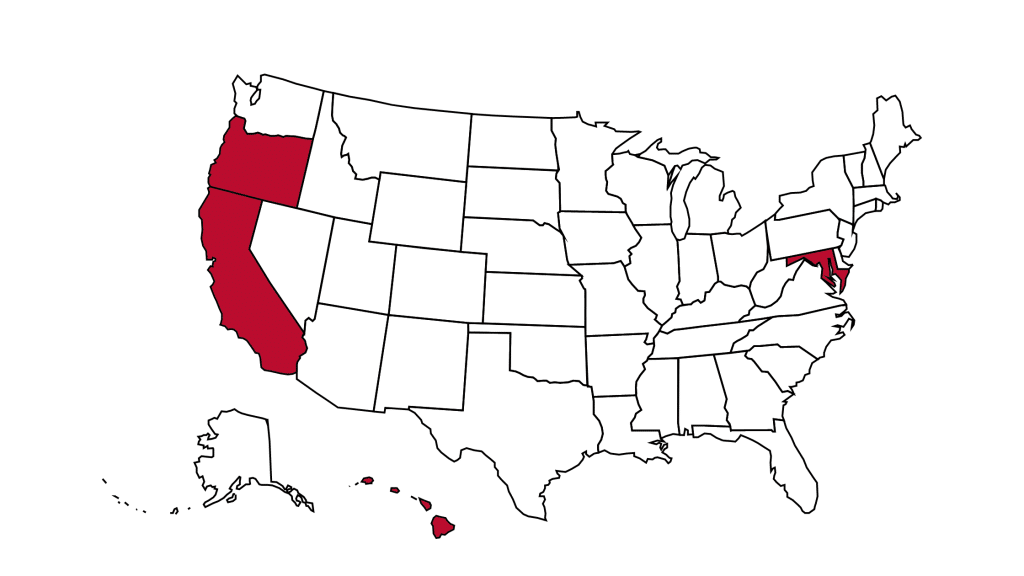 California

Average hourly: $54.44
Average RN Salary: $113,240

Hawaii

Average Hourly: $50.03
Average RN Salary: $104,060

District of Colombia

Average Hourly: $45.59
Average RN Salary: $94,820

Massachusetts

Average Hourly: $44.79
Average RN Salary: $93,160

Oregon

Average Hourly: 44.69
Average RN Salary: $92,960
On the opposite end of the spectrum, the lowest-paying states in the nation for registered nurses are South Dakota, Mississippi, Alabama, Iowa, and Arkansas. The average hourly for registered nurses in these states range from $28.63 to $29.13.
Best States with Cost Per Living for Registered Nurses
This next list has taken into account the cost of living AND the salary earning so we can get an accurate reading on how much you will actually bring home after expenses. We are able to calculate this on a Cost of Living Index. The base number for comparing locations is 100. If a city is 20% more expensive, their cost per living score would be 120. If a state is 10% less expensive than the average it would have a Cost of Living Index of 90.
Here were the top 5 states with the highest hourly salary for nurses after factoring in the cost of living: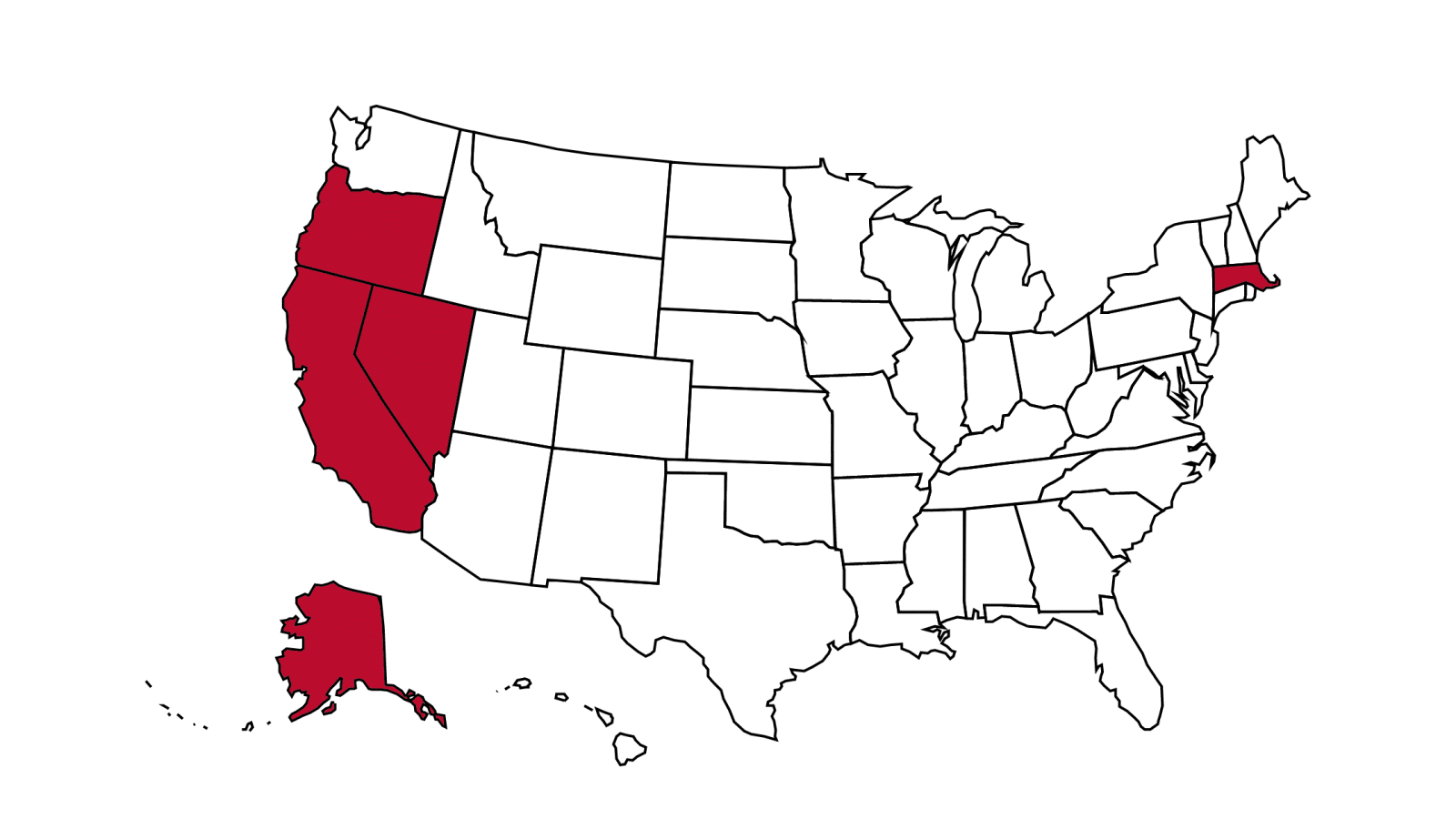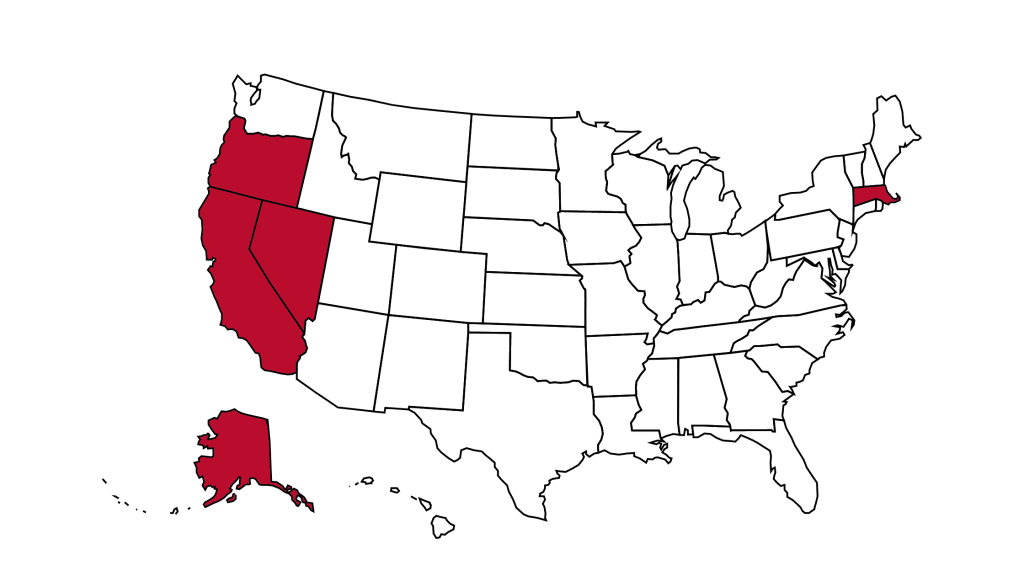 California (cost of living index: 134.8)
Nevada (cost of living index 104.5)
Alaska (cost of living index 131.6)
Oregon (cost of living index 115.4)
Massachusetts (cost of living index 134.7)
For comparison, Hawaii has a cost index of 167.4, and the District of Colombia is 149.2. These are expensive places to live, especially if you aren't making top dollar.
Best States for Nurses Satisfaction and Happiness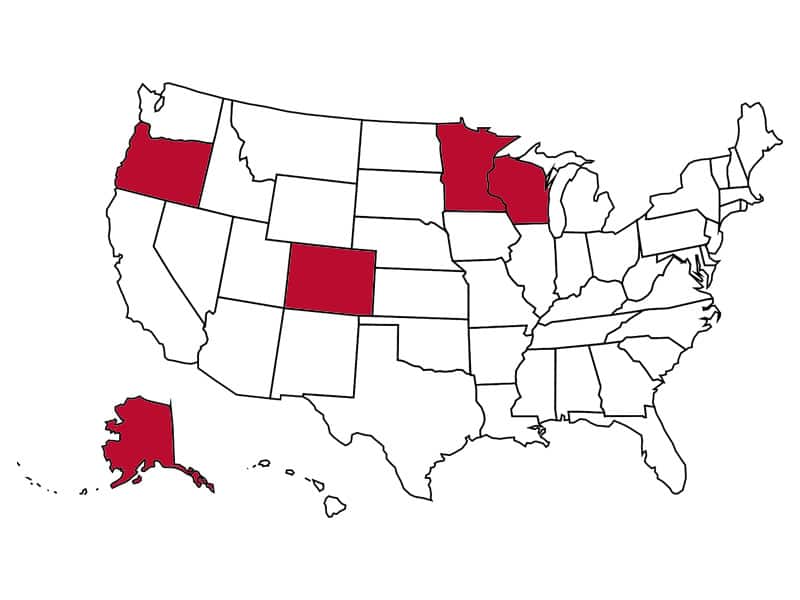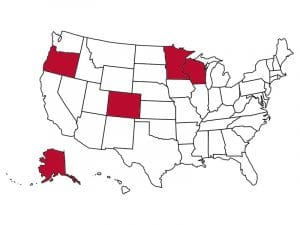 A high-paying nursing job is something every nurse is looking for, but what about job satisfaction and happiness? You work every shift after shift to make patients comfortable and happy, you deserve this too!
Minnesota (Quality of life ranking #2, Hospital rating by nurses 86%)
Wisconsin (Quality of life ranking #3, Hospital rating by nurses 88%)
Oregon (Quality of life ranking #18, Hospital rating by nurses inconclusive)
Alaska (Quality of life ranking #19, Hospital rating by nurses 78%)
Colorado (Quality of life ranking #10, Hospital rating by nurses 85%)
To calculate this rating Nurse.org took into account best states for quality of life, nurse salary, nursing demand, and average hospital ratings!
Do Your Research!
We created these lists to help you with your search for the best states for nurses to live and work. Don't just take our recommendations verbatim, do more research on locations and facilities that correspond with your values. Do you value days off spent outside or are just salary-driven? All these variables play into finding your perfect location! Happy traveling.