10 Best Gifts for Nurses
'Tis the season for giving a gift of appreciation to your fellow nurses! There are many unique gift options for nurses. However, finding the perfect one may feel a little daunting. Don't worry, we've got you covered! In this blog, we are going to explore the 10 best gifts for nurses! Let's go shopping…
A Massage
Give the gift of relaxation to that special nurse in your life. They are on their feet more hours in a day than we can imagine. So allowing them to take a step back and relax will be greatly appreciated. If you are looking for a highly-rated massage spa, be sure to check out Google reviews to find the best one. Typically, you can purchase massages in 60 or 90 minutes increments – more time is always better!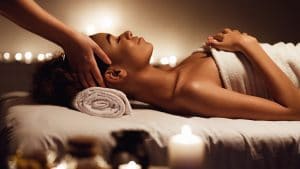 Nurse Bag
Every great nurse needs a great bag in tow. Not only is this bag fashionable, but it is incredibly functional too! There are a variety of compartments for pens, notebooks, a cellphone, car keys, and any medical supplies needed. There is no need to haul multiple bags – this beauty can fit everything in it!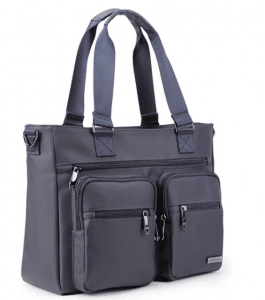 Scrubs
Nurses can never have enough scrubs in their wardrobe. It truly is a gift they will put to great use for quite some time. If you aren't sure which scrubs would be best, we have the top 5 most comfortable scrub tops and pants all laid out for you. This is a very practical, but an awesome gift for a nurse to receive!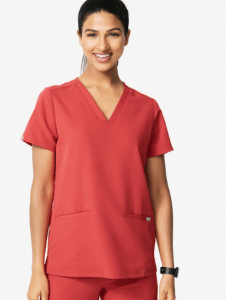 EKG Heartbeat Ring
This beautiful ring is an excellent reminder of how precious life is and the substantial impact nurses make. According to the Etsy owner, this is an accurate EKG heart tracing – which is rare with other rings on the market. Give a gift from the heart (pun intended) to the nurse that gives so much of theirs.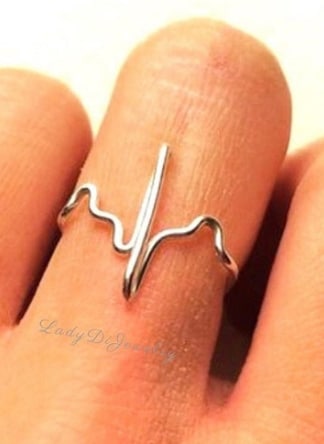 FootMate System
Every nurse deserves a foot massage after their shift, and since you probably rather not commit to that task – give a gift that can take your place! Meet the FootMate System – this is the perfect way to send some TLC to your favorite nurse.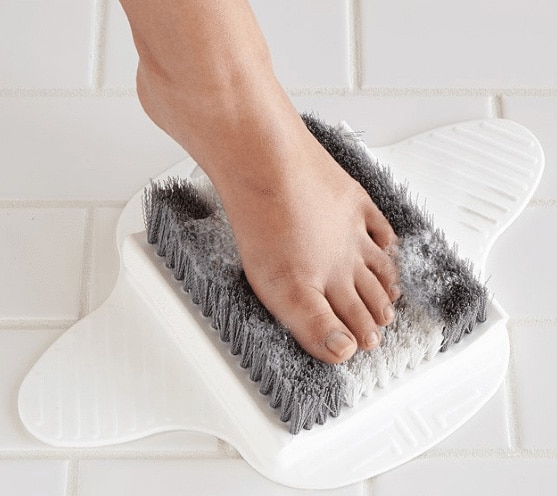 Stethoscope Cover
Making a stethoscope cover may bring out one of the following emotions, great joy, or extreme frustration. If you're anything like me, you'll experience the latter. So, here's the great news…if you are not "one" with a needle and thread there are other people in the world that are! You can find so many cute patterns and colors on Etsy – handmade by someone else. Don't think of it as cheating, think of it as using your resources wisely. It's the thought that counts anyway!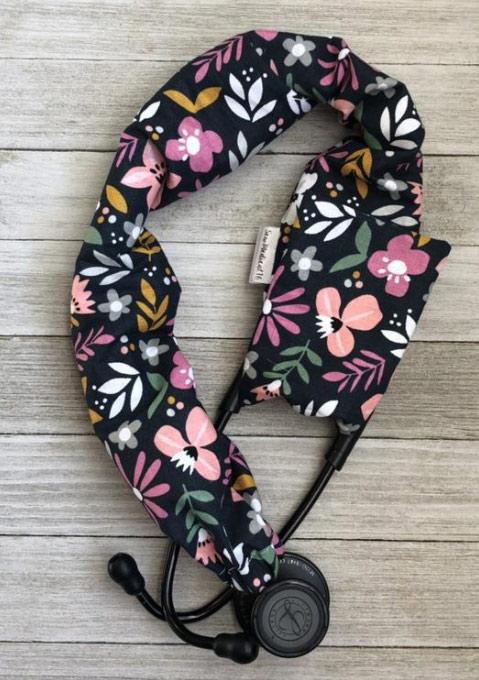 Compression Socks
Let's be honest, nurses don't have much if any downtime to sit during their shifts. Therefore, it is important for nurses to take care of their legs and feet however they can. Compression socks can do wonders when it comes to preventing varicose veins and alleviating leg and foot pain. The nurse in your life will think of you every time they slip these on before their shift! There are a lot of color options to choose from on Amazon too!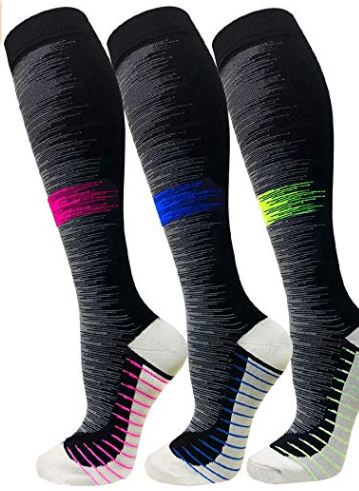 Nurse Keychain
This keychain is a great reminder before each shift how vital and crucial a nurse's job truly is. This keychain will stand the test of time – it is stainless steel with a thick ring that is not easily broken. Great symbol to remind them how special they are.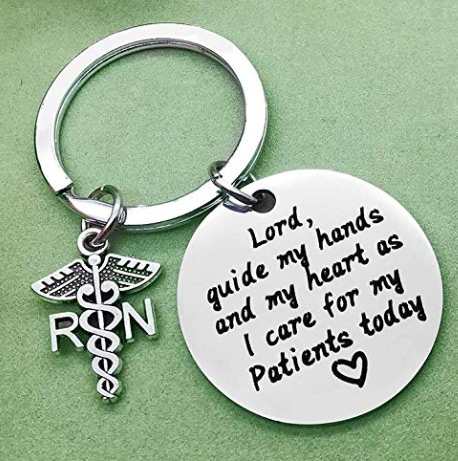 Insulated Travel Mug
Coffee or any other caffeinated beverage is a must for any nurse. It only makes sense for them to drink their favorite "pick me up" beverage in a hilarious prescription insulated travel mug! This is a practical and fun gift to give and it'll sure get a lot of use.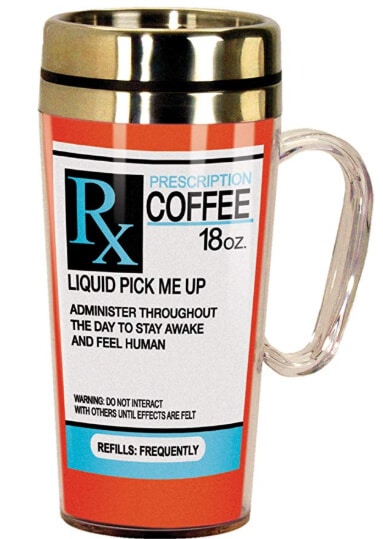 Stethoscope
If you really want to give a WOW gift, the 3M Littmann Classic Stethoscope will do just that! A nice stethoscope can make a nurse's life so much more efficient! Give the gift of ease and shock, when they lay their eyes on this treasure!
Nurses are such fantastic caregivers and deserve a gift to show how much they are appreciated. We're sure one of these gifts will be perfect. Whatever you choose will be greatly appreciated, just you wait and see. Happy gift giving!

---
Resources: