Nurse Feature: Flexibility & Support!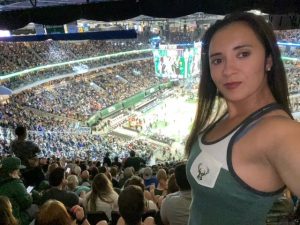 I have been working for PRN Healthcare for over 10 years now. I worked for PRN Healthcare as a CNA, LPN, and now as an RN. They have supported me throughout my journey growing as a nurse. I am very grateful! I like working for an agency mainly for flexibility. While I was going to school it was very helpful to pay my bills and go to school. I like that I can be off-contract for as long as I need. I have family outside of the country so it is important for me that I have enough time off to go visit my family.
I became a full-time travel nurse at the end of 2020. I was nervous about financial uncertainty, along with leaving the benefits of a regular job for over 10 years! Then I looked at my journal and saw that I had written on my goal column to become a travel nurse back in 2016! It was time to make my dream come!