Best Luggage for Travel Nurses
As a travel nurse being on-the-go is part of the adventure! Packing up your whole life and moving to a new city or state is just another page in your travel nursing book. Before deciding what to pack for your travel nursing contract, you have to choose a trustee piece of luggage! Whether you are looking for cost-effective luggage, one with a lifetime warranty, or one that is dual purpose for backpacking trips there is one out there just waiting to be your travel companion.
Affordable
For first-time travelers getting an affordable luggage set might seem appealing. After all, you don't want to spend an arm and a leg before you start raking in the money. Lucky for you, there are some great low-priced travel nursing luggage options on the market!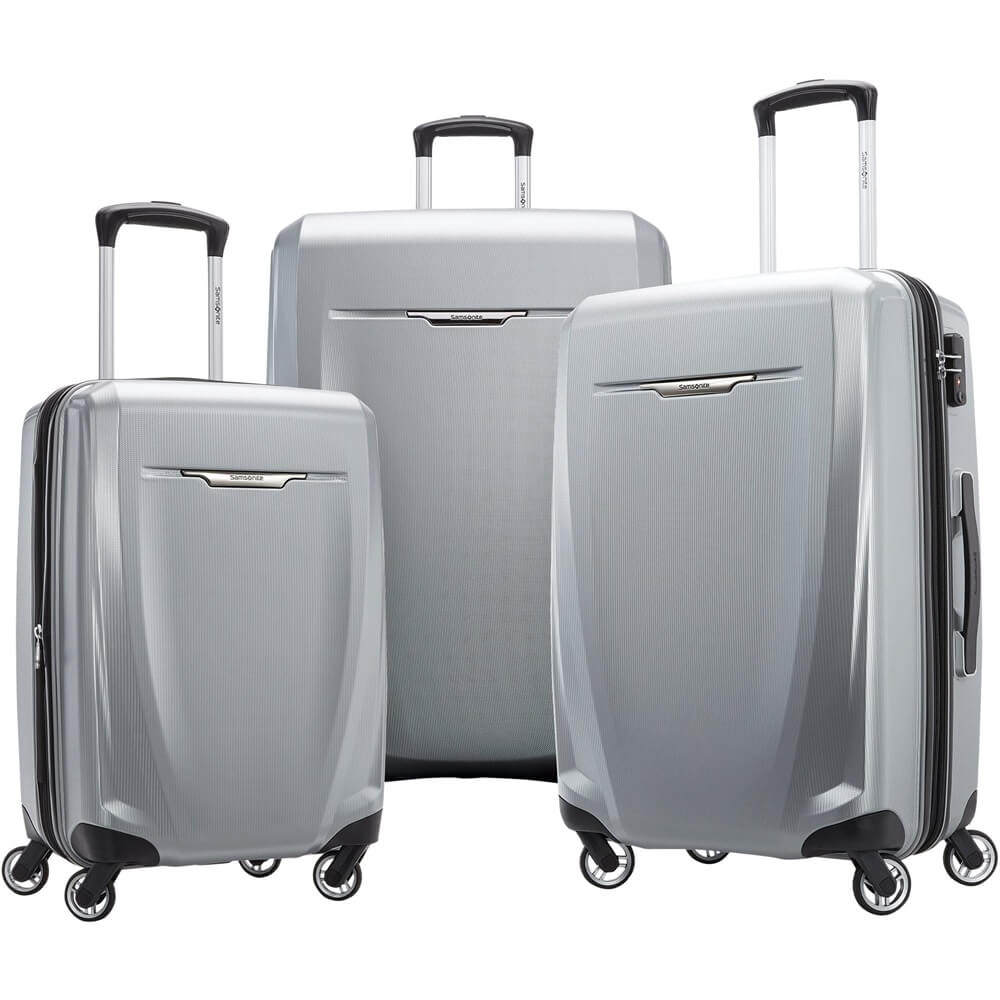 Samsonite is a well-known brand in the luggage market. They sell both soft-sided and hard-sided luggage in a variety of different sizes and colors. Some of their styles have built-in USB ports to charge your phone, water-resistant compartments, and some are even made from plastic water bottles! The best selling point? There's a huge selection and it is SO affordable. You can find these at most large retailers like Kohls and Amazon.
Outdoorsy
Does this sound like you? Adventure is in your blood. You don't want to just experience new cities when you travel, you want to get outside and get your boots muddy and your hair salty. If this clicks with you then you might want to invest in a backpack or piece of luggage that is dual purpose!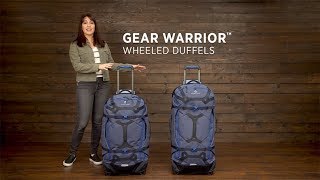 This bag was made for adventure off the beaten path. Pack this GEAR WARRIOR™ WHEELED DUFFEL 95L / 30″ and take yourself camping or on a weekend canoe trip! The duffel fabrics are made of durable 100% recycled PET ripstop. It's also completely water-resistant. If your duffle goes through some heavy wear on your adventures, EagleCreek backs its products with a refundable "No Matter What™" Warranty.
High-Quality
For a seasoned traveler, nothing is worse than having your trustee luggage let you down by having a wheel fall off, zipper break, or crack and tear. If you are traveling often it just makes sense to invest in reliable travel nursing luggage.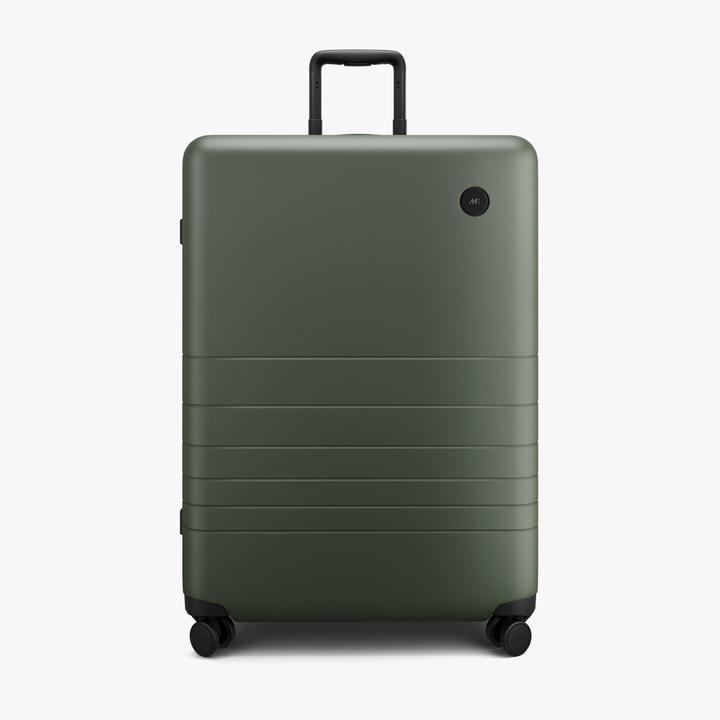 This award-winning company takes creating high-quality luggage seriously. So seriously that they subject each new luggage design to 40 stringent tests. These tests include the tumble test, mileage test, drop test, wheel abrasion test, and many others. If the luggage is able to pass these with flying colors then it is good enough to be a Monos.
The outer casing of these are made with a lightweight, aerospace-grade material. A few road trips are not going to wear this bag out!
Lifetime Guarantee
Things happen. Zippers fall off, seams rip, and wheels roll away. No matter how careful you are with your luggage, freak things can happen. When you're a traveling nurse, traveling is part of your job. Having a functional piece of luggage is pretty much in the job description. Company's like, Away, understand this and guarantee their suitcases for life.
Trendy, colorful, and available in a variety of colors and sizes. Away offers both soft-sided and hard-sided luggage for whatever suits your needs. They boast about high durability. To back this up, they offer a 100% limited lifetime warranty to fix luggage. This includes damage to the shell, wheels, handles, zippers, or anything else that is functionally impairing. If your luggage has a battery, Away offers a 2-year warranty on that too.
Lightweight
Imagine lugging a 65-pound suitcase up four flights of stairs to your new apartment. Now imagine having to lug it all the way back down again. Having to haul your belongings around with you every 13 weeks can be a hassle. Packing efficiently for a 13-week contract and a lightweight luggage set can help ease this burden.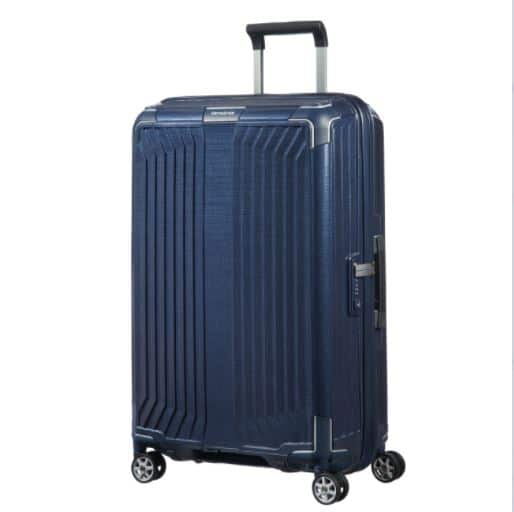 A suitcase this size normally comes in at around 12 pounds. Samsonite's Lite-Box Carry-On Spinner weighs in at only 4.85 pounds, making it the lightest in its class. This large hard-sided luggage can fit a lot without feeling as weighed down as others. Our advice, take advantage of the 360-degree wheels and take the elevator when possible!
---

Travel nursing is a fun ride. Make sure you're ready for it with a suitcase that fits your needs when you are on the road! Bon Voyage!