How To Stay Healthy As a Travel Nurse
As a travel nurse, it's essential for you to stay healthy and be on top of your game! Although your job is to care for others, you still need to make time for yourself too. Like your favorite pair of scrubs, take your healthy habits along with you on your next contract! Let's walk through how you can stay healthy as a travel nurse.

Healthy Eating
Traveling to a brand new city and starting a new job can be overwhelming. But, don't worry, your travel nursing agency will have your housing all lined up before you go. So, this will give you ample time to check out grocery stores and healthy restaurants near you. The more you know, the less reactionary you'll be at mealtime. Pack a variety of protein-filled foods for your shift. It will help you stay full longer and maintain your energy.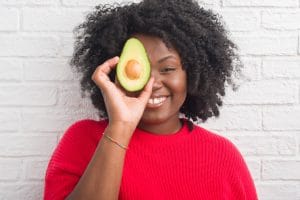 Healthy foods to pack include:
· Hard-boiled eggs
· Trail mix
· Cottage cheese
· Salad with chicken
· Yogurt with berries
· Peanut butter and celery
· Hummus and veggies
Pro tip: Meal plan for the week to avoid constant trips to the hospital vending machine. Plan meals that serve as leftovers, life will be so much easier!

Move Your Body
Making time for you can be difficult. Your schedule varies from week to week and you're constantly on the go! When there is a free minute to rest, you want to take it! But, moving your body will do wonders for your mind, body, and soul. In fact, a little sweat session will improve your mood and energy levels.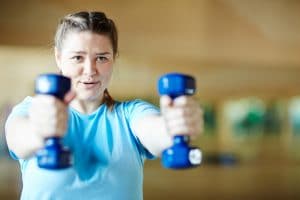 According to helpguide.org, "studies show that exercise can treat mild to moderate depression as antidepressant medication—but without the side-effects, of course. A recent study done by the Harvard T.H. Chan School of Public Health found that running for 15 minutes a day or walking for an hour reduces the risk of major depression by 26%. In addition to relieving depression symptoms, research also shows that maintaining an exercise schedule can prevent you from relapsing."
Along with promoting good mental health, regular exercise does wonders for your physical health as well. It reduces your risk of heart attack, lowers chances of type 2 diabetes, and allows you to manage a healthy body weight. The perks of regular exercise are abundant. Start putting exercise into your daily routine today.
Pro tip: If you feel overwhelmed by joining a gym, don't fret. Try these strength training exercises at home.

Reduce Stress Levels
One of the best ways to reduce stress levels is to try the practice of meditation. The beauty of meditation is that you can do it anywhere. It's a great way to clear your mind and focus on the moment versus the anxiety of the future.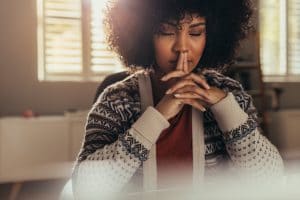 According to healthline.com, "one study found that 8 weeks of mindfulness meditation helped reduce anxiety symptoms in people with generalized anxiety disorder, along with increasing positive self-statements and improving stress reactivity and coping." As a nurse, your job is stressful by nature. Incorporating meditation into your daily routine will improve anxiety, depression, concentration, and job-related stresses. Your mental health plays a vital role in your wellbeing, don't neglect your mind.
Here's how you can start meditating today:
Go to a quiet and comfortable spot
Focus on your breathing
Follow your breath for two minutes
By focusing on your breath, your mind doesn't have time to worry about what's next in your day. If you feel your mind starting to wander, focus on your breath again.

Pro tip: If it's difficult to find time to meditate at home, try doing it on your commute to work. Turn off the radio and bring some peace into your day.

---
By implementing healthy eating habits, exercising, and reducing your stress levels you'll notice a dramatic difference in your overall health! To stay healthy as a travel nurse be sure to take time for yourself.

Resources: