Top Five Cities to Visit in Missouri for Travel Nurses
As a travel nurse, you have the exciting opportunity to visit new places you have never have before. Now is the time to take an adventure and visit a state that is filled with tons of history and beautiful scenery. It's a state you may have not thought of visiting, Missouri! That's right, Missouri! With a low cost-of-living, your travel nursing dollars will go far.
The "Show Me State," might just surprise you with their prized food and night life. Each city in Missouri has something new and different to offer everyone. Whether it is Springfield's rich history and famous highway "Route 66," Kansas City's world famous BBQ and Jazz music, or St. Louis's Baseball team "The Cardinals," Missouri has something fun for everyone. Here are the top five cities to visit in Missouri for travel nurses that will make you wanting to come back for more!
Kansas City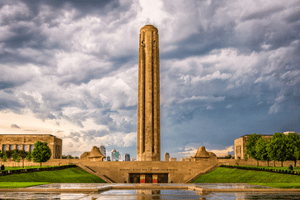 Kansas City is the largest city in Missouri. It is sometimes called the "Barbeque Capital," with nearly 100 different BBQ restaurants to try. Joe's Kansas City Bar-B-Que is one of the top BBQ restaurants to visit in Kansas City.
This city is also known for their great Jazz. The city has featured famous Jazz musicians such as Charlie Parker (Bird) and Big Joe Turner.
If you are more of a history buff, Kansas City is also known for their museums. The National World War I Museum and Memorial is dedicated to honoring the history of World War I. It also preserves one of Kansas City's greatest landmarks, the Liberty Memorial. This landmark honors all the men and women who served and died in the war. Another museum to check out is the Nelson-Atkins Museum of Art. This museum has complete collections of art from nearly every continent and culture, such as American, European, Asian, African, and more.
What are you waiting for? Now is the time to take a visit to Kansas City and sample the city's history, culture, food, and more!
St. Louis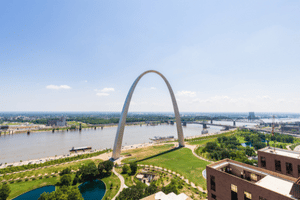 St. Louis is another one of the major cities to visit in Missouri for travel nurses. This city is along the Mississippi river and is known for its iconic Gateway Arch. The Gateway Arch stands 630 feet above the Mississippi River and is the world's tallest monument. St. Louis is also nicknamed the "Gateway to the West" because it was the starting point for the westward movement of settlers in the 1800s. Therefore, the Gateway Arch symbolizes the City's nickname.
If you are a sports fan, St. Louis is home to The Cardinals baseball team. The Cardinals play at the famous Busch Stadium and have won 11 World Series Championships. What pairs well with baseball? Beer! If you are into beer then you should go visit the Anheuser-Busch Brewery. This brewery offers tours for the public to come and sample some of its innovative brews.
Whether your a history lover, sports buff, or prefer a fun night life, St. Louis has a spot for you!
Springfield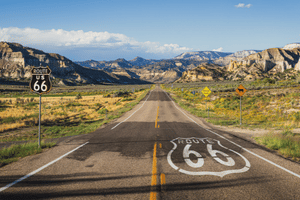 The city Springfield is known for its famous "Route 66" highway that connects Chicago to Los Angeles. Springfield also has a Route 66 Car Museum that features over 60 classic and sports cars from all over the world. This city has a rich history and features a variety of different museums. A fan favorite museum to visit is the Johnny Morris' Wonders of Wildlife National Museum and Aquarium. This museum is the largest immersive wildlife attraction in the world and spans 350,000 square feet. Also, the state of Missouri is known to have the title of being the Cave State for many years, and has over 7,000 caves documented. One of the most famous caves to visit in Springfield is the Fantastic Caverns. The cave allows visitors to sit back and relax while riding through the cave in a Jeep-drawn tour.
Now is the time to buckle up for a trip to Springfield to check out the famous Route 66, museums, and the Fantastic Caverns!
Colombia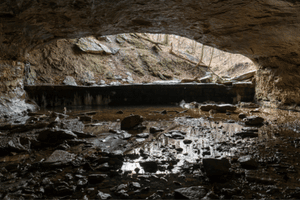 The city of Colombia is a trendy college town that is home to the University of Missouri, Colombia. If you are looking to spend some time in the outdoors on your next travel contract, then you should take a trip to the Rock Bridge Memorial State Park. This beautiful state park has more than 2,200 acres of recreational land and features a variety of activities to enjoy.
Are you more of a "sit inside with a glass of wine" person? Missouri was once the second-largest wine-producing state and had more than 130 wineries. The city of Colombia featured a decent amount of the wineries and one of the best wineries to visit is Serenity Valley Winery. This beautiful winery overlooks Serene lake where you are able to enjoy spectacular sunsets and a glass of wine. Also, if you are a music fan, then you should go check out Missouri's Symphony Society. The society is a non-profit organization that promotes the awareness of classical music and sponsors high-quality musical performances.
Pack your bags and take a trip to Colombia where you can go explore the outdoors and drink some wine while listening to classical symphony music.
Branson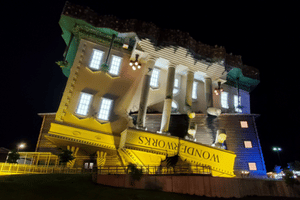 The city of Branson is one of the cities to visit in Missouri for travel nurses who have families! This is a popular family vacation destination and is located at the heart of the Ozark Mountains. An exciting attraction to visit is Silver Dollar City, which is one of America's great theme parks and puts the words "family" and "fun" together. Another one of Branson's newest attractions to check out is Wonderworks and has become a crowd favorite. The famous Wonderworks is an upside-down house where you can discover four stories of interactive and fun mysteries to entertain the whole family. But just wait, it gets better. Now is the time to grab your cowboy hat and go to Dolly Parton's Stampede Dinner Attraction. At this event you will be amazed by 32 horses, large cast of talented trick riders, and delicious country-style food.
Book your next trip to Branson, Missouri where you can enjoy some quality family fun time!
---
As you can see Missouri has many great cities to visit in Missouri for travel nurses! With low cost of living, taking a contract in Missouri will make your travel nursing dollars go far! Chat about your next travel nursing assignment with PRN Healthcare!