Safety Tips for the Fourth of July
The Fourth of July is a great time for fireworks, cookouts, and swimming with family and friends. But, use caution with each of these activities. The last thing you want is to land yourself or a loved one in the emergency room. Use the safety tips below to ensure there aren't any injuries or accidents.
Fireworks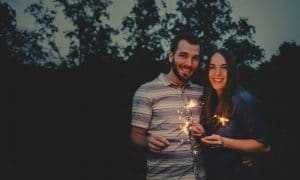 According to the Consumer Product Safety Commission, fireworks were the cause of 15,600 U.S. hospital emergency room visits in 2020. Fireworks are fun, but if they aren't used with caution serious injuries can happen. Have fun this Fourth of July, but don't let it be at the expense of your's or someone else's safety!
Firework Safety Tips
Do not aim sparklers or fireworks at yourself or others.
Light fireworks on the ground.
Be sure when lighting fireworks that you are doing so in a dry area and fire-resistant area.
Only light one firework at a time. Lighting multiple fireworks at once can cause the situation to get out of control.
Prohibit children from lighting fireworks.
Spectators should stay at a safe distance.
Keep a fire extinguisher near the area you are lighting fireworks.
Keep a bucket of water close by to put out fireworks if needed.
Grilling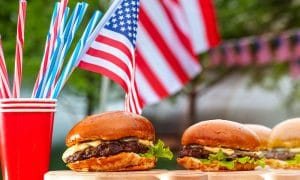 Hotdogs, burgers and brats…oh my! Grilling out for the Fourth of July is a staple. Don't let one of your favorite meals turn into a nightmare. Keep yourself and everyone around you safe with these grilling safety tips.
Grilling Safety Tips
Check your grill for any cracks, holes, or leaks.
Keep children away from grills. It's important to set ground rules that grills are not a toy.
Always grill outside, that DOES NOT include in the garage. You need to have an open area.
Keep your grill at least 3 feet away from any structure, pets, or kids.
Swimming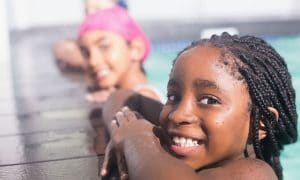 According to the USA Swimming Foundation, 10 people drown each day in the United States. As much fun as swimming can be, water safety is key. Not only with kids, but adults too. Freak accidents happen, but there are prevention plans you can take!
Swimming Safety Tips
Children must always have supervision while in or near a pool.
An adult needs to set safety rules before anyone enters the water.
Learn CPR.
Avoid alcohol use.
Install pool alarms.
Remove all toys from the pool, so children are not tempted to jump in.
Use pool cover or lock gate to the pool when it is not in use.
If boating, make sure every person has a life preserver.
Ensure that you follow safe boating protocols.
We hope this Fourth of July is fun, enjoyable, and above all safe! Put in place these safety tips and you'll avoid an unnecessary trip to the hospital!
Need a Visual on Firework Safety? Watch this!
Resources: