How to Overcome New Nurse Anxiety
You accomplished nursing school and locked in your first position as a nurse. The world is your oyster! As you prepare for your first day, it's natural to feel excited, nervous, and overwhelmed. With all these feelings, it's completely normal to develop new nurse anxiety. More than likely you're feeling the pressure to come in and prove yourself. No one likes to feel like a novice, but you need to cut yourself some slack. Soon you'll feel like a nurse pro, but until then give yourself some grace to learn and soak it all in. New nurse anxiety can feel overwhelming and may hinder your new job experience. Before it gets the best of you, let's walk through how you can overcome new nurse anxiety. You can and will thrive as a nurse!
Soak in your orientation period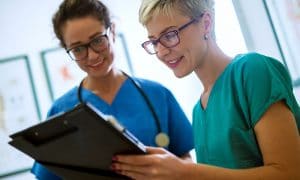 The orientation period is your time to act as a sponge. Take it all in! You'll learn all the ins and outs of the facility too. As you work with your preceptor be sure to ask questions, don't be afraid to speak or ask for clarifications. You'll thank yourself in the long run. This is also a great time for you to take initiative while under the guidance of another nurse. After orientation, you'll need to hit the ground running solo. Make the most of your onboarding process!
Introduce yourself to Everyone!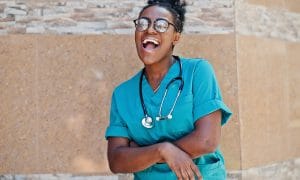 Being the new kid on the block is hard. The sooner you start introducing yourself the better. Now is not the time to hide away and be shy. As a new nurse, you need as many people in your corner as possible. Begin developing and fostering these nurse-to-nurse relationships right away. Get to know your floormates personally. Make an effort to enhance these relationships beyond the surface level. Not only will you find some great nurse mentors, but you'll develop amazing friendships as well. Grab a coffee, dinner, or an after-work drink to develop a bond outside the hospital walls.
Ask Direct Questions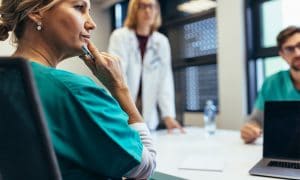 Once your orientation period is over you'll still have some questions. Guess what? That's normal! Until you have enough experience under your belt, questions are bound to come up. You can rest assured that senior nurses will appreciate your attention to detail and care to ask. Be as specific and as direct as possible with your questions. The more time that passes you'll notice your questions will lessen, but until then don't hold back. Your patients and their families depend on you for the best care possible. So, never doubt yourself with the questions you ask. It could save a life.
Facebook Nurse Groups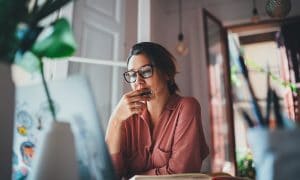 Let's face it, we live in a world centered around social media. It can be a blessing and a curse. But, Facebook groups are a blessing. There are a plethora of Facebook nursing groups out there that you can join and seek advice on a variety of topics. If you're concerned for your privacy – fear not. Only group members can see the interactions within the group. You may find this type of support therapeutic. Not only can you seek advice, but you'll be able to return the favor as well.
Easy on the Shifts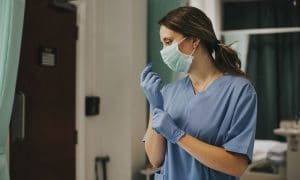 You may feel like you want to come in and make a splash by picking up extra shifts. But, slow and steady wins the race. Don't take on more than you can chew by picking up a bunch of extra shifts. Putting too much pressure on yourself like that will only add to your anxiety. Give yourself time to feel comfortable and confident in your role. Don't burn yourself out by adding too much to your plate. You have plenty of time in your career to pick up extra shifts if you want! Take this time to get familiar with your typical work schedule and routine.
---
New nurse anxiety is real and very common. You're not alone in these feelings, but as you can see there are plenty of ways to combat them. Use these tools to make your experience as a new nurse a great one!
Resources: