2020 Year of the Nurse - August Edition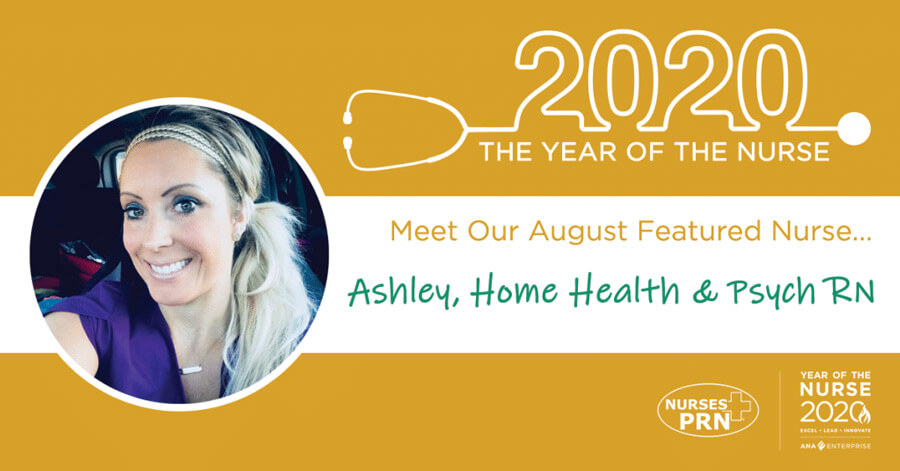 For starters, thank you for giving me this opportunity to be able to participate in this 2020-year of the nurse!
What type of nurse are you?
Currently, my full-time job as a nurse I work in the anticoagulation clinic through Ascension at Saint Elizabeth Hospital and also at the Little Chute and Kaukauna clinics. I also work part-time/per diem through Nurses PRN both in their home health division (every other Friday) as well as psych nursing (usually once per week) at North Central health care.
How long have you been a nurse?
I graduated in 2006 at NWTC in Green Bay with my associate's degree (RN) in nursing and started working right away. I went on to then graduate from my BSN in 2012. I have been a nurse for 14 years. I have experience in cardiology, surgery, outpatient surgery including preop, intra-op, and post-op. Also experience in pain management, home health, psych, and also Coumadin management.
Why did you become a nurse?
It started at a very young age my aunt is a nurse and I have always looked up to her and have been very close to her since I was a little girl. I feel like I idolized my aunt. I started taking classes throughout high school at the Tech Center where I lived for some of the prerequisites.
What is the most rewarding part of being a nurse?
I have met so many patients over the years and have built strong bonds between a lot of them and become close over the years. Just been able to support and be there for your patients and have them look up to you and be able to give them the best care that you can possibly give is so rewarding. Whatever the case may be or whatever job I was working at the time or even currently sometimes they just want you to listen and be there for them in the best and worst times. It is also a really good feeling if you are able to go above the care you give.