Nurse Feature: Flexibility, Care, and Appreciation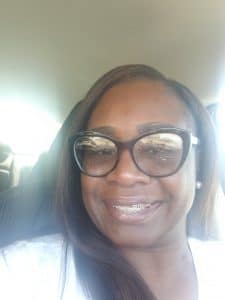 I decided to become a nurse because I always had a desire to help others; especially during times of illness. I was 23 with 2 small children when I decided to go back to school and further my education. I kept thinking to myself, "How am I going to provide for my children for the rest of their lives?" Becoming a nurse had always been my dream, so I decided to give it a try.

I first enrolled at a vocational school to become a Licensed Practical Nurse. I figured it was a shorter duration and if I could get through the program, I could earn a decent living and take care of my kids. So, I enrolled and graduated at the top of my class in 2003. I soon began working at a long-term care facility, taking care of elderly patients and I loved every moment of it!

Soon I realized that not only did I love nursing, but I wanted more of it. I wanted to continue educating myself in the field of healthcare. In 2004, I enrolled at the local college in my hometown and I begin my journey to become a registered nurse. I continued to work full-time as a licensed practical nurse and take care of my kids. There were many difficult days and sleepless nights. The sacrifices to become a registered nurse were worth the struggle! It has afforded me the opportunity to work with the best staffing agency, PRN Healthcare.

Through PRN Healthcare, I've had the opportunity to choose when I work, what facility, and how long I would like to work. It has given me so much flexibility and autonomy to explore various fields of nursing. All while enriching my lifestyle and broadening my outlook as a nurse! PRN Healthcare gets to know you on a personal level. They call you on your anniversary, hire date, and thank you for being a part of their team. They always send you a gift during Nurses Week and Christmas too. They make you feel welcomed and special from the very beginning. You are never just another employee. You are family and they take time to know you on a personal level. My recruiter, Hannah King, has been phenomenal in helping me secure per diem shifts and short–term contracts.

PRN Healthcare is the agency that takes care of their employees and keeps them.