Nurse Feature: Agency Nursing Opens Doors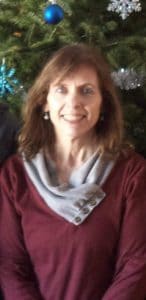 I have been an LPN since 2013; I have been with PRN Healthcare since 12/2015. It was the best career choice I have ever made! I grew up on a small farm outside of Medford, WI. My husband and I live in Rib Mountain (Wausau area). My husband and I will be married 30 years in August. We have two boys (ok, men)…Michael and Alex. They are my pride and joy!

My husband and I love to travel. But, that has been halted due to COVID-19. We love cruises and hope to go on one this fall. My favorite vacation was to Italy!

I love warm weather. Summer is my favorite season. I enjoy flower gardening, scrapbooking, and going for long walks.

When you go to a facility through an agency, some staff nurses may have mixed feelings about you. They assume that you are getting paid more than them or that you want their job.

If someone wants to know what you make per hour, give them PRN Healthcare's phone number. I have been approached numerous times by nurses who say "just between you and me." Well, that's never true. Keep in mind, if you tell one facility nurse your wage, it will spread like wildfire. As your wage gets passed on from nurse to nurse your "wage" will get exaggerated and staff will resent you. So, keep firm and give them PRN Healthcare phone number or hand them your business card. They can reach out to the agency and find out for themselves.

I have been approached by several facility nurses over the 5+ years that I have been with PRN Healthcare. The most common misconception is that facility nurses think that we are after their job. The truth is we DON'T want their job! We are there ONLY to help them out until they are adequately staffed again. We are agency nurses because we thrive on the opportunity to help others. We love to learn new techniques and also share new ideas or ways of doing things.

Being a travel nurse enables you to be a well-rounded nurse. You never have the chance to get bored working for PRN Healthcare. There is much knowledge to gain and give by becoming an employee of PRN Healthcare.