Nurse Feature: Stronger Together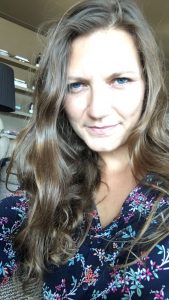 Don't be discouraged if you don't land your dream job right out of nursing school. I knew I wanted to work in the emergency department but I was offered a med/surg/tele/step-down float position. In this position, I learned how to be a nurse. I collected skills along the way that have only enhanced my skill set in the emergency department as a level 1 trauma nurse in Chicago. I wouldn't change anything about my career path. Do you want to be L&D, ICU, PACU? Start with a tele job, you'll be amazed at what you learn. But by all means, if you land your dream job- CONGRATULATIONS- you are lucky!

I always ask questions. I would rather feel humiliated than create a safety event because I didn't know what I was doing. Double-checking has never hurt anyone.

Enjoy the team sport of nursing and be a team player! If I notice a nurse has a busy assignment I love to ask "what can I do to help you get out on time?" Do you need to catch up on charting? How about I pass your meds? I can watch your other patients while you care for this one. Honestly, the days and nights are long, and while we do enjoy our job, we love clocking out on time. The most impactful lesson I learned along the way is that we are all nurses regardless of our staff or agency. Working as a team creates a special bond, unlike any other profession. When I was taking care of a covid patient, a nurse I never met before tapped on the window and held up a sign that said, "I'm here if you need me". I almost started crying. We are stronger together and do much better work as a whole.

When I set out to be a travel nurse I had no idea the pandemic would hit. I have met some of the most amazing nurses along the way. My phone is packed with more RN phone numbers than I can count. I have created an incredible network of friends around the country and as a local traveler in Chicago. I will also admit the preapproved requested time off is AMAZING!
PSA: A good staffing agency will not guilt you into signing a contract. I was afraid and felt really bad, but I fired 2 previous recruiters from other companies. PRN Healthcare has been amazing and has looked out for me since the day I started working for them.