Nurses Week 2023: Doing What is Good for your Soul
Happy Nurses Week! We are so excited to celebrate our fantastic nurses during Nurses Week 2023! PRN Healthcare's theme this year is "whatever is good for your soul, do that" and we were so happy that we had a TON of our nurses share what they do that is good for their soul. We noticed there were some themes when it came to sharing what makes our nurses happy: family, friends, nature, reading, animals, working out, and traveling were just some of the common answers! See below pictures and quotes from our nurses doing what they love. We hope this sparks some motivation to really embrace what is good for your soul this week!
Family Time is Good For The Soul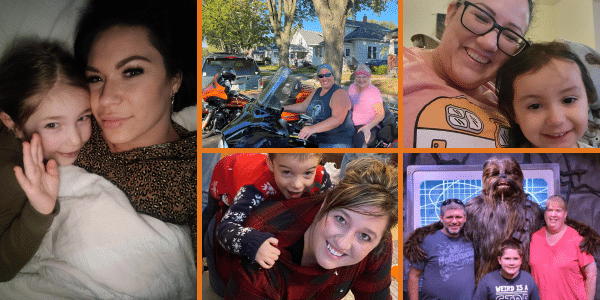 Family, especially time with kiddos, was a source of joy for many of you! A handful of nurses told us that spending time with their family and loved ones was what was good for their soul. After a long shift it's nice to come home to the love and familiarity of your loved ones. For those that have children, their snuggles can feel healing and therapeutic. During your best and worst times, your family is there to pick you up and put a smile back on your face!
"Spending time with my family, especially my husband and son. I love when we have an opportunity to be spontaneous, jump on the motorcycle and ride!" Rhonda, LPN
If spending time with your loved ones is good for your soul, try to plan a dinner date or a game night and soak in the quality time this nurses week 2023!
Our Furry Friends Are Good For The Soul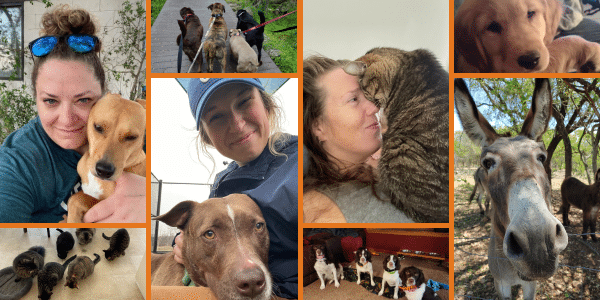 You know what they say, a nurse's best friend is their pet, right?! We had a large number of pet lovers reach out to us for Nurses Week 2023 saying that spending time with their fur babies was good for their soul. This makes sense since studies have shown time and time again that having a pet can help reduce stress and is a mood booster! Also, having a pet gives you the opportunity to get outside, socialize, and be active!
Our kind-hearted nurse Kimberly shared her passion for dogs! She is a board member of a dog rescue called Little Charlotte's Rescue. This rescue has saved about 140 dogs from Texas in the past year. Kimberly believes one of the best parts is cuddling the puppies and dogs on the transport home and then seeing the family's faces when they meet their new family member!
Self-Care is Good For The Soul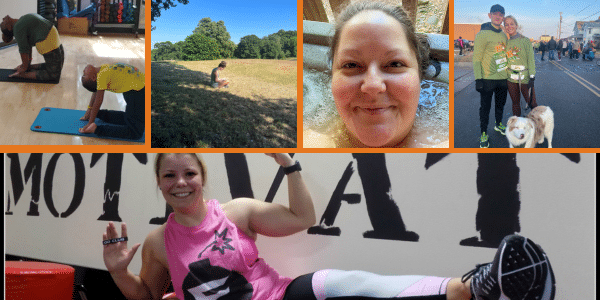 It's important, that even when life gets busy, you still make time for yourself! Remember, you can't fill other people's cups if yours isn't full first. Self-care can include reading a book, doing yoga, soaking in the bath, working out, and much more! Self-care has such a positive impact on your wellbeing, and physical and mental health. One of our nurses enjoys spending her career caring for others as a nurse and in her free time helping others achieve their goals through yoga.
"As a curvy female I support yoga and wellness goals for people of all sizes. I also love time with my pets, and musical meditation." – Selisa, LPN
For Nurses Week 2023, we challenge you to set aside some time for yourself and your own self care!
Traveling is Good For The Soul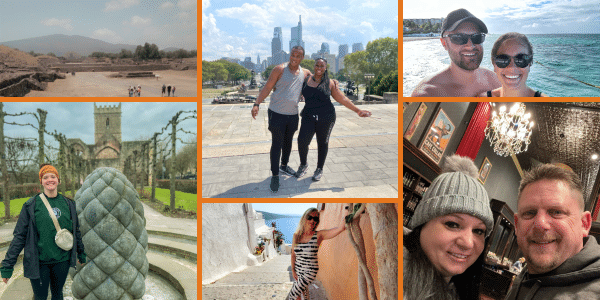 As Dr. Seuss would say, "Oh all the places you'll go!" For many nurses, traveling helps energize and relax the mind and soul. Afterall, travel is a huge draw to travel nursing! Nurses can work in new states and travel while getting paid. Traveling nurses can also take time off to vacation in between contracts. No matter where you go, or what you do, it's always good to escape reality for a while and experience new cultures and experiences! Whether you travel to the same destination each year, or decide to go somewhere new, it seems to be great for the soul.
Being in Nature is Good For The Soul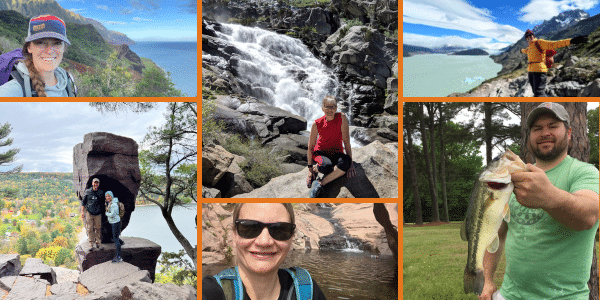 For many nurses, they love to spend their time outdoors and within nature! Studies have shown that spending time outside can help with a person's physical and mental wellness as well as attention span and empathy! It doesn't matter if the green space is in a National Park or in an urban park. The benefits are consistent! After a long shift enjoying time within nature can help clear your head from the day. Whether, you enjoy going for a walk, run, hiking, or fishing there are endless opportunities in the great outdoors! Some even felt being in nature helps them reconnect with their faith and be a better healthcare professional.
After 41 years of nursing, Kathryn still loves caring for families. She said that even though working is good for her soul, she still needs time for herself. She believes restoring her soul involves experiencing God's goodness to us through Nature.
"Whether it is hiking in the mountains around Tucson, reading by the river in Sequoia National Park or collecting sand dollars on the Gulf beaches of Florida, God restores my soul." Kathryn, RN
---
As you can see above, there are lots of things that make people's souls sing. We hope you find what sets your soul on fire and set aside time to embrace that. Afterall, you work hard shift after shit, it's time to put yourself first. Need help getting started? Listen to our Spotify playlist "Good For The Soul"!
PRN Healthcare's travel nursing contracts take place throughout the nation Interested in travel nursing opportunities? Apply Now with us to speak with a recruiter about what contracts are available!