Nurse Feature: Spreading Care Around The World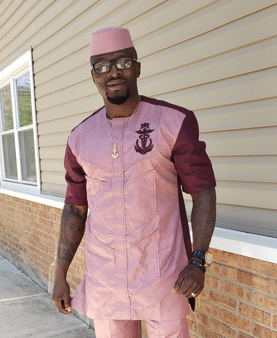 My Name is Taofik Yusuf. I am a Nigerian American who lives in the Chicago area of Illinois State. I hold a Bachelor's Degree in Biochemistry from Nigeria, a Bachelor of Science from Chicago State University, and a Bachelor's Degree in Nursing from Purdue University. I am currently in school for my Doctor of Nurse Practitioner (ACGNP/DNP). I work as a traveler ICU RN with PRN Healthcare and specialize in Medical-Neuro and Cardiac ICU. I am a God-fearing man who enjoys helping people and makes the world a comfortable place for all to live. I also have a great passion for cardiac and adult acute-care settings.
My interest in healthcare and medicine began in Nigeria after my mother's death. I was young (14-years old), but I knew something was not right and needed an answer. Healthcare professionals provided me with the answer. I have a sense of accomplishment to provide day-to-day care to patients and their loved ones.

My greatest goal in life is to continue care and advocate for the patient. I want to impact society by using my knowledge and professionalism with people. It's important to me to give back to my communities both here in the United States and back home in Nigeria. I currently belong to several non-for-profit organizations. They give back to societies and assist in my goal to build a hospital back home in Nigeria. The purpose of building a hospital in Nigeria is to help low- or no-income families. I want to improve the healthcare system of my city and the country as a whole. My mother was ill for over three years and died out of the poor healthcare system in Nigeria. Having a place to provide adequate patient-centered care will help many people in the community. Another long-time goal of mine is to open several nursing schools. I want to teach people the necessary skills to care for people in the community.

Thanks and God bless you all!