Nurse Feature: Feeding a Passion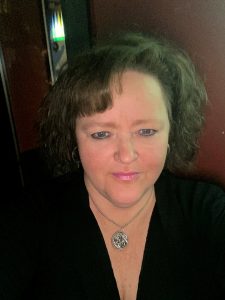 I can remember many years ago (1974), I was a preteen watching my mother study day and night while she was in nursing school. She worked for a hospital in Fort Worth, TX that provided her an education to become an LVN. I can remember thinking at that time how proud I was that she was doing so well. When she graduated I found it amazing. Almost like she was a superhero. I knew then that I wanted to become a nurse. It took me many years and a long journey to finally become an LPN. Some could say nursing was in my blood.
I started out working in nursing homes as a floor nurse and enjoyed every minute of it. Connection with the patients and the families and even the fellow employees is what I thrived on. For the last 10 years, I have been working at a nursing home as an admissions director. This past October I decided to make a change. I wanted to get back to working with more patients. PRN Healthcare has given that to me. Due to the COVID-19 pandemic, I've had opportunities to try different types of nursing. I have been working as a county nurse since this past October. I have enjoyed learning about contact tracing and vaccination clinics. It seems every day I learn something new. I would have never known this aspect of nursing if I didn't take that leap of faith with Nurses PRN. I enjoy the fact that I can do my job and meet new people and employees that I am sure will be lifelong friends.
I hope this pandemic is coming closer and closer to an end, but I feel so blessed to have made a small impact helping. I'm not sure what I will be doing after this but I do know it will still be with PRN Healthcare. Life is an adventure and I'm ready for it.